20 years of making a difference in the maritime human resources business.
Alpha Navigation, today, is the result of the dedicated work done by thousands of maritime professionals and the support of my wonderful family and loyal friends. My special thanks goes to our devoted seafarers, supportive ship owners, amazing ship managers, and all of my colleagues in Alpha's offices, who are truly enthusiastic in their pursuit of success.
Bogdan Zelenski
Partner companies congratulate Alpha Navigation and speak out about its performance.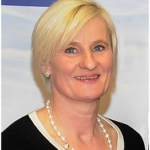 Caroline Baumgärtner, Hamburg Süd:
Happy Birthday, Alpha Navigation!
We are convinced that Alpha's recruitment and placement service is operated in an orderly manner, and so we trust each other in the recruiting process.
Alpha maintains an up-to-date register of all seafarers recruited and makes sure that the seafarers are informed of their duties and responsibilities under our umbrella. Of course, this seems to be self-evident… we highly appreciate that the engineers – and not forgetting the cooks – know their jobs.
To put it in a nutshell, we have received skilled and committed engineers, but we are especially impressed by the excellent cooks, all of whom are able to make our crews happy.
Therefore we hope to continue our relationship in order to find skilled and committed seafarers with the support of Alpha Navigation, now and in the future.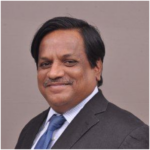 Dinesh Jairam, Seaspan Ship Management:
We started business with Alpha Navigation in January 2014 and have one of our sailing masters Capt Illya Kudinov positioned in the Alpha office for overseeing our recruitment and training needs locally.
On behalf of all of us here at Seaspan we would like to commend the good work done by Julia and Ellen, foremost maintaining the quality of hire proposed to us for employment on our ships and continuing a very transparent engaging relationship. We wish Alpha Navigation, Bogdan and all the staff the very best on this 20th anniversary and I am sure they are looking at much bigger milestones ahead with dedication, hard work, and customer focus. You have our very best wishes for the future and look forward to a long-term relationship with Alpha Navigation.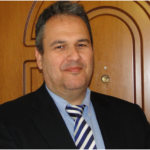 Emmanouil Koutsakis, Oceanbulk Containers:
My association with Alpha Navigation goes back a long way, and I've had the good fortune to establish and maintain productive business relationships with many of its members. At Oceanbulk Containers Management S.A., we are one of the leading tonnage provider companies in the container industry and we have chosen Alpha Navigation for one of the most difficult tasks of our industry which is the selection and supply of good quality Senior officers and qualified crew, well trained for the fleet of our container vessels.  Alpha is one of the partners who honor our trust and our values. In short, I'm grateful for the opportunity to know these people, for whom I have a great deal of respect, both professionally and personally. I would highly recommend them as partners with whom cooperation is always a pleasure.
I would like also to take this opportunity, in view of their anniversary, to wish Alpha Navigation Managers and Staff a long life and prosper.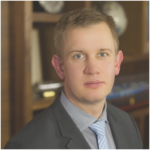 Erik Merkes Nielsen, Seaspan Ship Management:
Seaspan remains committed to hiring highly qualified and motivated colleagues from Ukraine. Alpha Navigation has been an instrumental partner in pursuing this goal, their dedication, agility, and passion are admirable.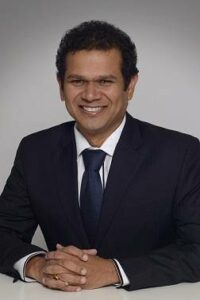 Fared Khan, WALLEM SHIPMANAGEMENT:
Wallem's partnership with Alpha Navigation begun since March 2008. Alpha Navigation have professionally managed our seafarers on various ships types ranging form Bulk and Container carriers to Chemical and Oil Tankers, LPG, Reefer Ships, RO-RO vessels.
During this mutual partnership, Wallem have built up our capability with a considerable number of seafarers promoted to senior positions and also building up new talent with our cadet pool.
With Alpha Navigation as our trusted partner, we aim to deliver Wallem Professional Seafarers ti achieve safety and operational excellence in the future.
We look forward to further strengthening our relationship in future and wish Alpha Navigation continued great success!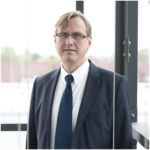 Frank-Uwe Schneider, Reederei NSB:
Working with Alpha Navigation is a win-win for seafarers and employers. In my experience with the agency, I have come to realize that the agency is a professional team that takes their duties and responsibilities with great care. Even though we have just a small number of seafarers employed via Alpha we have received service on a high level and to the satisfaction of our customers.
Looking forward to the next 20 years, all the best for the anniversary.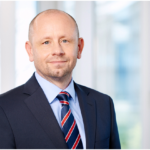 Heiko Nies, E.R. Schiffahrt: 
The employees from Alpha Navigation offer solution-orientated service which makes their work so valuable for us. The cooperation is always on a highly professional level and goes even beyond the core business with the annual joint participation at the Hamburg marathon.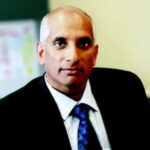 Hemraj Shetty, Seaspan Ship Management
In 2014, Seaspan was about to embark on an aggressive fleet expansion with approximately 34 Neopanamax and Ultra Large Container Vessels scheduled to be delivered in the next 3 years.
Seaspan recognizes Ukraine as a proven viable seafaring market capable of supplying seagoing talent with the experience and technical expertise required to be developed or be positioned to operate 10000TEU to 14000TEU vessels, and since 2005 have been actively engaging Ukrainian seafarers on their operating fleet.
With an impending fleet expansion and firm commitment to growing its manning base in Ukraine, Seaspan partnered with Alpha Navigation in January 2014, and in three years approximately 116 Ukrainian officers have been deployed on Seaspan vessels.
As Alpha Navigation celebrates 20 years of manning excellence, Seaspan extends its heartfelt congratulations and well wishes. Their team's dedication and commitment to Seaspan is highly appreciated and wish to express our sincerest appreciation for their continued patronage and wish them more success in the years to come.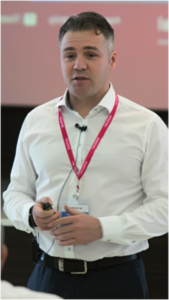 Ilya Kudinov, Seaspan Ship Management:
Seaspan has been cooperating with the good company ALPHA NAVIGATION for 3 years since 2014 and we have only highest regards for them. They promote a cozy and warm environment within the Company, and are capable of providing quality and professional Seafarers, who are selected with superior standard criteria. I admire (AN) employees and their level of response and reliability in solving various tasks. Alpha Navigation has often assisted us in providing important information, arranging and in organizing Seafarers' Forums, training sessions, and accommodations for Seafarers, insurance for Seafarers, promotion of Seaspan in Ukraine, miscellaneous social events – such as football games, Christmas parties, family meetings, disco parties and so on.
Thus, I am glad to have an opportunity to express my deep and sincere gratitude for our sound and enduring partnership and efficient cooperation.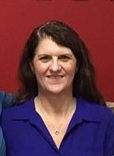 Lisa Haynie, A Crowley Company:
When working with Alpha Navigation all our needs are met: The professionalism the team provides to our company along with the attention to every detail has made for a successful partnership to serve our clients.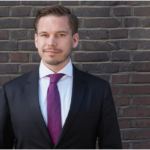 Marc Schmidt, Point Conception Consulting:
Alpha Navigation has always been a reliable partner when it comes to customer service and crew care. This has made our mutual relationship a very special one.

Mili Boyea, Star Bulk Management:
It's very nice to hear that your company is celebrating the anniversary of so many years in business. This means that you are well regarded and well trusted by your clients. We are happy to cooperate with you and as time goes by our cooperation is better and better.
We thank you for your support and wish you many more years in the business.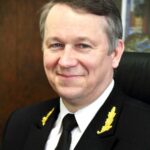 Mykhaylo Miyusov, NATIONAL UNIVERSITY "ODESSA MARITIME ACADEMY":
Alpha Navigation is a reliable partner of ONMA for many years. The management of our institution and our cadets have full support from AN in assisting us in offering the best opportunities for on-board seagoing practice and arranging various kinds of training programs. We trust Alpha Navigation with the future of our students because they offer a good chance for cadets to become a part of a reliable company and build a career at sea and ashore.
We are proud that our graduate, Bogdan Zelenski, is a founder of Alpha Navigation, the international crew management company with offices in Ukraine, the Philippines and Vietnam.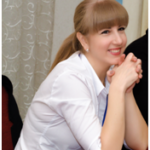 Nataliia Shevchuk, WALLEM SHIPMANAGEMENT:
We would like to take this opportunity to express our congratulations on this big occasion of business achievement and many wishes for future success. Please note your professionalism, quality oriented work ethics, timeliness and cost effectiveness are methods highly recognized and appreciated by us.
Wallem Shipmanagement Ltd has been using the services provided by Alpha Navigation, namely provision of highly qualified and competent seafarers, since 2008. Over the course of this time Alpha Navigation has repeatedly demonstrated their professionalism and commitment to quality. Wishing you many more years of success and innovations in your flourishing business. Happy Anniversary!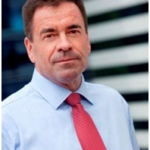 Rob Grool, Vroon Group:
Іn my previous companies – one a very large third-party ship management company and the other a world-class ship owner – we employed Ukrainian seafarers through several manning agencies in Ukraine. The difference between those manning agencies was the engagement of the seafarers and the interest the management and staff of the manning agency took in the people they sent to our ships. Alpha's seafarers were a cut above the rest and you felt that they wanted to give it their best, that they didn't want to let us and Alpha down. Sure we had the occasional poor performers too, but those people were clearly told why they did not perform, that they had let the team down and they were replaced. The seafarers' labour market is indeed a market, with supply and demand determining the wages and conditions, but it is a positive sign when Ukrainian seafarers want to work through Alpha Navigation – on good ships of respected companies.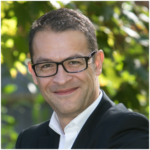 Ronald Schnitter, E.R. Schiffahrt:
We deeply appreciate Alpha Navigation´s efforts to deliver tailor-made service. Knowing the difficult environment it is a sign of professionalism that Alpha Navigation has adjusted in such a way to make our cooperation a success story.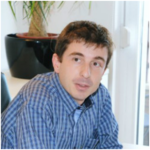 Roni Krmpotic, Zorovic Maritime Services: 
We have been employing Officers from Ukraine through Alpha Navigation since 2014 and have since then steadily increasing numbers. We truly appreciate the high skills and competences with the Ukrainian officers recruited and employed through Alpha Navigation as well as their loyalty to ALMI Tankers and their high dedication to deliver a good performance.
It has been pleasure to work with highly professional office staff from Alpha Navigation in this past years and we are looking forward to continue our fruitful cooperation in years to come.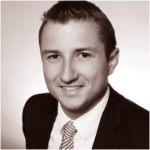 Sascha Meyer, E.R. Schiffahrt:
To work with Alpha Navigation has always been a real pleasure. Since our cooperation started in 2012 the relation has steadily improved and is in my view built on trust and commitment from both sides.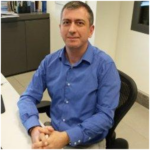 Vissarion Triantos, Almi Tankers:
We have only been cooperating with Alpha Navigation for the last two years but our overall impression regarding the crewing services they provide is good. Their willingness to effectively cooperate is obvious in all aspects and we have established good communication. Our present pool of seafarers handled by Alpha Navigation is not large, nevertheless, we receive the highest level of attention and professionalism.