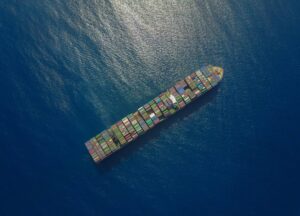 In terms of the weakened world trade, a rise in fuel prices and stable low freight rates, the shipping lines are waiting for some stability.
The condition of the container shipping is believed to be traced through such factors as a size of the containerships and a volume of their orders. In our days, ultra large containerships serving the largest shipping lines, so vividly as never remind the monuments to bold corporate planning and projects, based on hopes rather than on the realistic attitude towards the situation.
Within the next two years operators of the container shipping will probably face such problems as a slowdown of the world trade, a rise in fuel prices and excessive capacity which, unfortunately, doesn't correspond to a demand. All these factors may lead to a downturn in the container shipping, nullifying almost a 10-year upturn.
We shall remind that transportation of containers with clothes, electronics, production components and a wide range of consumer goods via the ocean is the basis of the world trade. It is worth being prepared to a rise in costs of such transportation following a mass transfer of vessels to more expansive and cleaner types of fuel.
Nowadays, taking into account new IMO requirements, transportation of different types of cargo will cost approximately $10bn; and shipping companies will probably have to make some concessions to keep their clients.
Before the crisis of 2008, which almost all countries experienced, the container shipping had tended to fill the whole world.  A demand on it would increase by 8% annually, and lucky shipowners used to spend billions to buy more and more large containerships.
As a result, today we have excessive capacity which can't be filled with anything. In addition to risen expenses on fuel, freight rates on the largest shipping trade routes are probably going to fluctuate much lower than a breakeven level. Because of an economic slowdown of China and a decrease in delivery as a result of the trade war between Washington and Beijing, the operators are already reducing an anticipated annual turnover.
Soren Skou, CEO of A.P. Moller-Maersk AS, a world leader in the sphere of container shipping, shared his opinion, "We are witnessing a global economic recession; primarily it concerns China and Europe. Our estimates show that a demand on the container shipping will fall by 1-3%."
Maersk Company, which is located in Copenhagen, has stated that unstable situation on the global trade market prevents them from making any predictions for 2019. In view of a new IMO resolution, which will come into force at the beginning of the next year, the experts in this field also anticipate that fuel expenses will increase by a third. 
"An increase in fuel prices plays a vital role because the freight rates will also increase, – said Jeremy Nixon, CEO of Japanese company Ocean Network Express, in his interview to Wall Street Journal. – We are trying to include fuel duty in expenses of shipowners but still nothing happens."
We shall note that prices on cargo-carrying operations have reached a critical mark, and now operators with their major clients, such a Walmart Inc., Home Depot Inc., Amazon.com Inc. and Target Corp. are revising their current contracts for carriage. A consultancy firm AlixPartners LLP has stated in its report that the shipowners, who work on a major trade line Asia-Europe, will have to increase freight rates by 40%, and by 33% on a Pacific line.