The Maritime Telegraph correspondent was pleased to speak with Mr. Alexander Tsitsonis, Crew Director of the group that includes Starbulk SA, Product Shipping & Trading SA and Oceanbulk Containers Management SA.  Mr. Tsitsonis has been working with the company for more than three years and joined it on 2014 at the start of the group's massive fleet expansion.
Despite his busy schedule he still finds time for his family, hobbies and music. Mr. Tsitsonis has made his way in life through trial and error so that he can go forward confidently – developing professionally, physically and morally. So what occupies the top place in his personal agenda? How does he balance between professional activities, family and friends?
We met him in Odessa and through an insight and open discussion we tried to get to know his priorities and what principles he follows in order to maintain his own status. What does he appreciate in the people he works with? What is he dreaming about? What kind of music does he prefer? And why did he decide to tie up his life with the maritime industry?  Let's find them and learn his recipe for success together.
MT: Were a seafarer yourself? Or are you from a maritime family?
No, I have never been a professional seafarer. My only seafaring time was during my national service when I was serving on a Hellenic Navy frigate. I recall that I was nearly doing everything onboard that boat; from computers maintenance and 12-hrs watches on the air/surface radar to preparing the coffee for the Officers.  But still after many years I can still acknowledge the benefits I gained from this experience. My family has been mainly from the medical sector, so you understand I was a kind of the family's black sheep [laughing] when I started studying Naval Architecture & Marine Engineering in the National Technical University of Athens.
MT: So why did you decide to tie up your life with the maritime industry?
For two reasons; the first is that I have earned two postgraduate degrees on Naval Architecture and International Shipping and the second is Greece's maritime tradition and the fact that shipping remains one of the most important industries. So I guess that the involvement with the maritime industry was a one-way-road for me.
MT: How did you start your career at Starbulk?
I joined the group on 2014 as a result of the merger between Starbulk and Excel Maritime, at the beginning of the group's newbuildings programme with the challenge of developing the pool of seafarers necessary to support the company's growth and simultaneously take advantage of the synergies of the enlarged fleet.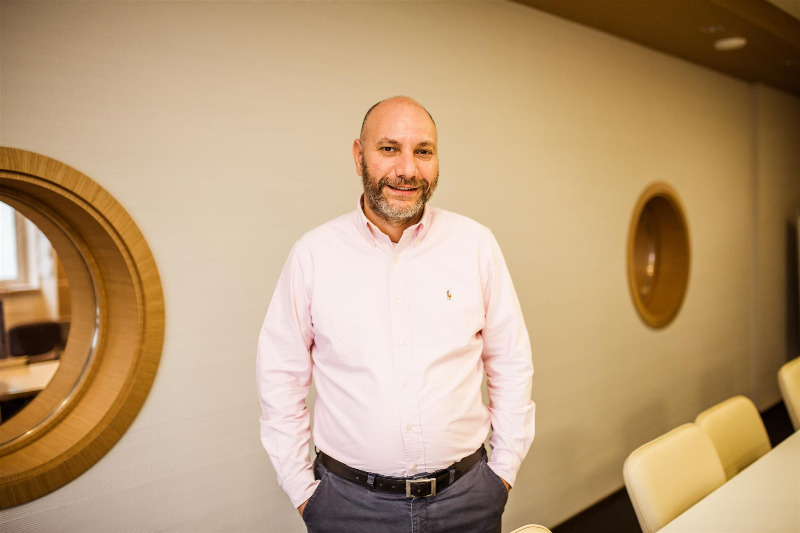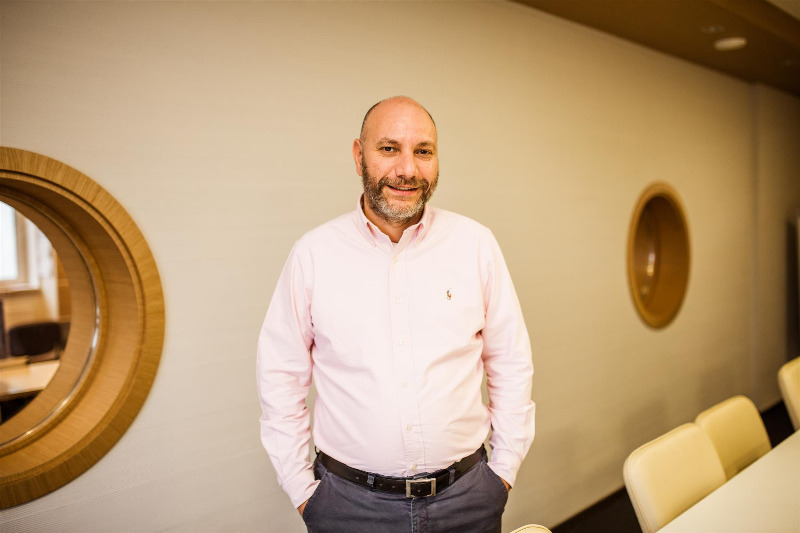 MT: Where did you work before Starbulk?
I started my career in Stelmar Shipping which was later acquired by OSG. At that time I was involved in safety & environmental matters and was a member of the Intertanko Environment Committee. In 2005 I was invited to manage the crewing function of a newly formed but eventually very successful bulkers company of that time, Quintana Shipping which later merged with Excel Maritime Carriers with myself assuming the position in the new entity until 2014.
MT: What do you like the most about your job and profession?
Apart from being one of the most difficult functions, Crewing is unique in the sense that in our field the interaction is with humans, the company's marine human capital, which is the most important asset of a shipping company. It is obviously a great challenge but simultaneously a greater responsibility to know that more than 15,000 people (seafarers & their families) depend on our group and the outcome of our daily tasks. It is a form of social contribution in equilibrium with moral and job performance standards. What counts more is for a seafarer to know that he can enjoy job security, excellent working terms & conditions, very low fleet average age and support during his difficult times. This is where we come in and actually that is what I enjoy doing most in my job.
MT: What nationalities do you have onboard Starbulk SA vessels?
The majority onboard is Filipino Officers and Ratings, but we have also taken the strategic decision to advance the Ukrainian pool of Officers onboard our bulkers so that we have an established presence in Ukraine as well. This plan refers to all Officers onboard, not just top ranks, in order to create career development path for Ukrainian Officers as well.
MT: What kind of leadership do you use in your team?
I am a demanding person and do not leave things to chance but I'm a very liberal manager applying open management techniques which foster the individual's sense of responsibility and autonomy. My team knows exactly what is expected from them and the way that they are going to achieve their goals as I dedicate much time in mentoring them and teaching them not only how to do something but most importantly how we maximize the value out of their daily actions. Even on issues that are not directly connected with their daily duties, I will share all the knowledge I have and all the assistance I can offer. But in return, I expect from all to work with passion and enthusiasm improving their performance and applying their best skills during our daily interaction.
MT: What is your favourite country for resting?
Greeks are gifted as they are privileged to inhabit a country with such a diversified landscape where one can travel during all four different seasons of the year and have a great vacation experience. Either at the mountains during winter time or at islands during summer, Greece offers one of the most exciting vacation opportunities.
MT: What kind of sport do you like?
I like to watch basketball, tennis and snooker but I rarely play any of these as the available time is quite limited.
MT: What was your childhood dream?
I always wanted to become a rock star.
MT: What is your hobby?
I play and arrange music. With regards to instruments I play the piano, keyboards, synthesizers acoustic, bass and electric guitars and quite recently I started taking drum lessons. Although I spend a lot of time practicing all these instruments, I really find my peace through them.
MT: What is your favorite music artist / kind of music?
I very much enjoy most kinds of music ranging from classical to modern, from electro-pop to hard rock, from folk to mainstream, if I am allowed to make those categorizations. There is a distinct beauty in every style and I personally have numerous artistic preferences within each one and as such it would be difficult for me to distinguish the most favorite of mine.
MT: Let's talk about your family. How many children do you have?
I have a lovely wife and two adorable children, a son who is 11 and a 5-year-old daughter. How much time do you spend with them? Not much during weekdays because I come back home late, so I have only 1 or 2 hours before the kids go to bed – I don't think I am an exception at this.  But I compensate, for all of them and me, during the weekends doing lots of things together. I really have a great time when I am with my family.
MT: How do you think is it possible to combine a successful career and a happy family?
Of course it's possible. One has to be in stable condition in order to perform successfully and have a growing career path. A happy family and healthy relationships with your beloved people are the fundamentals for gaining emotional stability.
MT: What do you appreciate most in the people you are working with?
Integrity and dignity.
MT: What is your recipe of success? For example someone who doesn't have rich parents but has a great desire to become successful, what can you advise him?
There is nothing like a single recipe for becoming successful. But there are definitely some basic ingredients of success that one should observe. Firstly you have to be able to think and act differently from the conventional, to deviate from the standard paths and become novel. If you copy others, you will make no difference. Secondly you have to put vast amounts of work. Hard work is the basis for becoming better and exercising your skills, for correcting your mistakes and for realizing that there is no free lunch out there. The third ingredient is passion. You should get passionate with what you are doing and love it so that you are prepared to dedicate your resources. And the fourth, but probably the most important one, is to maintain healthy relationships with the people around you, at work, at home, even starting from yourself.