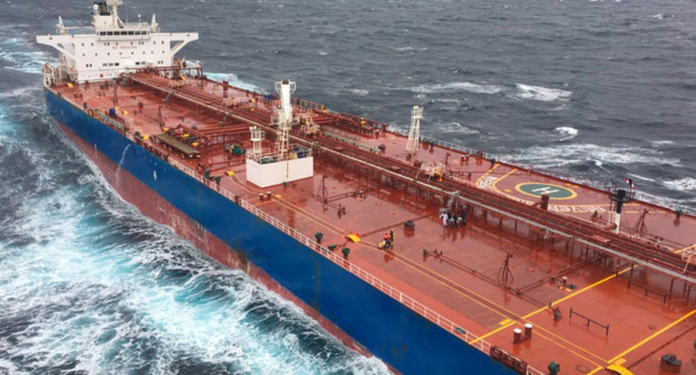 Master of Italian Aframax tanker NEVERLAND DREAM broke his leg, understood he lost balance because of tanker rolling in stormy weather, according to Quest France report.
It happened on November 2.
The tanker en route from USA to Rotterdam was sailing west of Brest in Celtic sea. MRCC CROSS Corsen sent helicopter and a plane, Master was airlifted in challenging weather conditions, and transferred to hospital. The vessel continued her voyage.