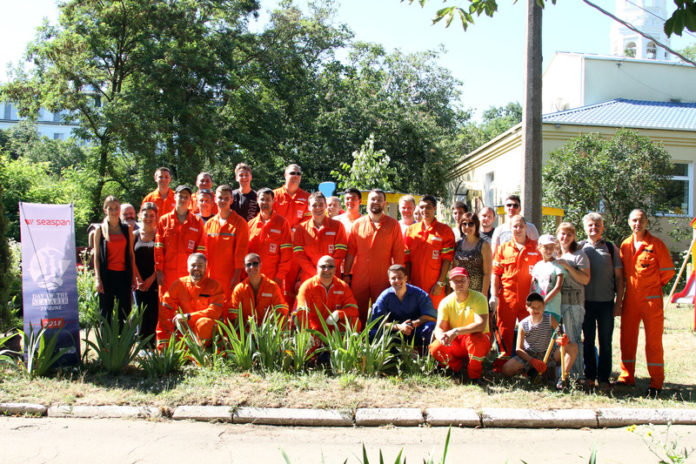 The representatives of Seaspan Ship Management Ltd. and the seafarers working for the company celebrated the Day of the Seafarer in keeping with charity. On June 25 they organized a charity event for children of the Odessa Specialized Children's Home No. 1.
In the frame of charitable action, Illia Kudinov, the Regional Crewing Representative of Seaspan in Ukraine, office staff and seafarers contributed to the improvement of the territory of the orphanage. The members of event came to the children with gifts. Also in the evening the children are waiting for an exciting program in the Nemo Odesa dolphinarium.
Let us recall, the Seaspan charity event is not the first. In November last year, the representatives of the company and seafarers were the organizers of such an event.
It's nice to realize that this year the unindifferent people are at least twice as big as the previous year! Thank you guys for your big hearts!
And how do you celebrate the Day of the Seafarer?