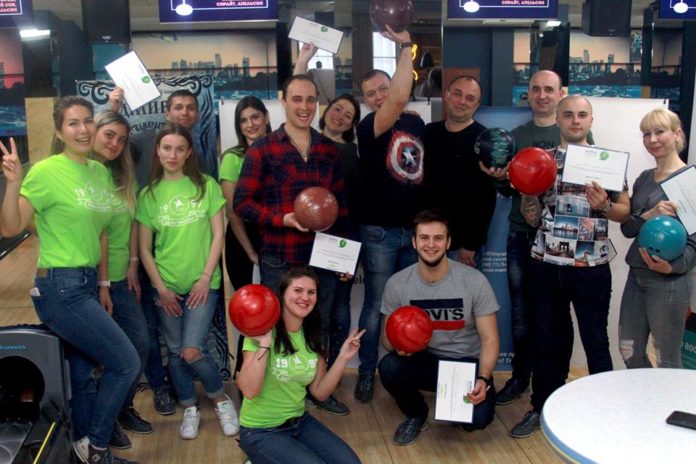 On April 25, The Maritime Premier Bowling League Competition held a regular bowling tournament, which was organized by The Maritime Telegraph / Морская Правда, Alpha Navigation Crew Management, Crewing Ukraine & Philippines, MSC Crewing Services and Argentum Travel with the support and sponsorship of Pivdenny Bank and the "Admiral" Training Center.
The April game had brand new challengers. This time Mare Management S. A. squared off with Condor Ferries, the merchant fleet vs the passenger one. The game, lasted two hours, was rich with strikes. The teams did not want to give each other the pass. On the results of the match Mare Management S. A. team scored 769 points and won the game! Condor Ferries team scored 635 points. Valeriy Kuznetsov from the Mare Management S. A. became the best striker! He scored 239 points! An incredible achievement!
The next game is going to hold in the end of May. Don't miss our announcement!
The Maritime Telegraph congratulates Mare Management S. A. and every one, who came to cheer to them! We wish further victories in the following games!