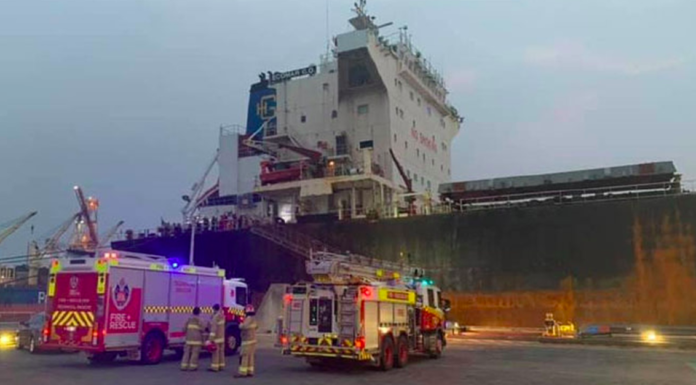 Fire erupted in storage compartment in superstructure of bulk carrier ECOMAR G.O. at K4 terminal at Newcastle Harbour, Australia. It happened on December 15.
It happened, that the bulk carrier arrived at Newcastle to load coal from China.
Crew attempted to extinguish the fire but were unsuccessful due to its intensity.
Three crew were treated for smoke inhalation. No information on damages extent.