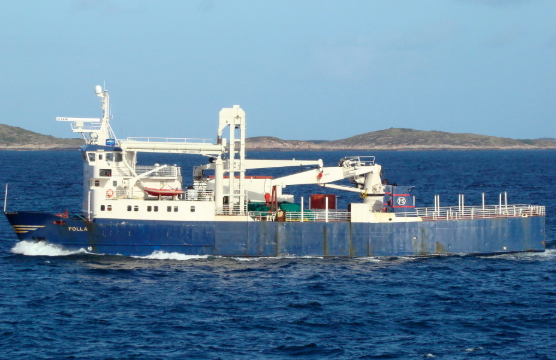 Cargo ship MS FOLLA 2 suffered steering failure with rudder being stuck, unable to move, W of Narvik, Norway, while en route from Bodo to Svolvar.
It happened in the evening on January 8. It is known, that SAR boats responded, rudder was moved amidships, allowing towage.
FOLLA 2 was taken on tow by SAR boat DET NORSKE VERITAS on January 8, to be towed to Lodingen, north of accident site. As of morning January 9, caravan was approaching Lodingen.