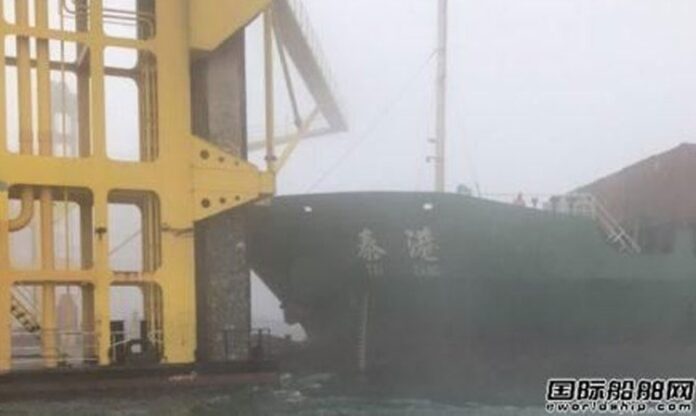 General cargo ship TAI GANG contacted CSBC shipbuilding Corporation dock at Kaohsiung, Taiwan. It happened on January, while leaving the port.
It is known, that the accident was caused by steering failure. Both dock and ship's bow were damaged, TAI GANG reportedly sustained underwater hull breaches.
The vessel was towed to berth, she remained at Kaohsiung until January 9. On January 9 she left Kaohsiung, bound for Quanzhou, Fujian Province, China. On January 12 she reached Quanzhou outer anchorage and was anchored.
Probably because of accident, ship's AIS was faulty, at least during Jan 9-11, showing 30 knots speed and wrongly positioning the ship.