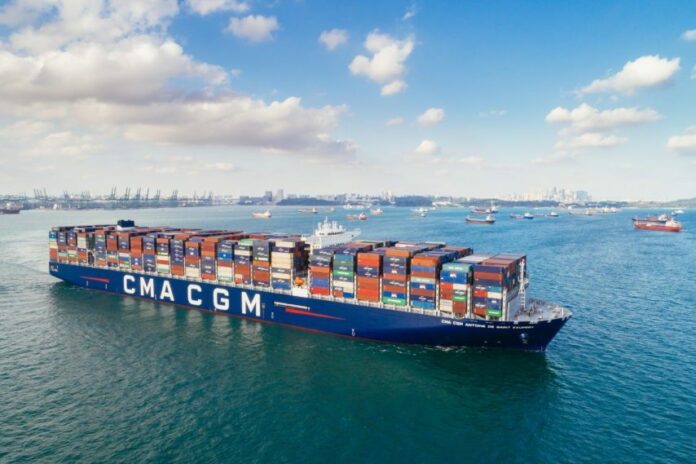 French container shipping company CMA CGM, cooperating with the GoodShipping Program and IKEA Transport & Logistics Services, has completed 2019 biofuel test program on CMA CGM ships.
The biofuel oil (BFO), equivalent of heavy fuel oil was successfully trialled, while the vessel, named CMA CGM Alexander von Humboldt, was sailing in North Europe-Asia in autumn.
Sustainable BFO was used blending with conventional fossil-based marine fuels. This application of the BFO reached a good result, thus proving the technical compatibility of sustainable marine biofuels.
"These developments demonstrate the viability of advanced biofuels to meet current and future environmental regulations and emissions reductions targets, delivering a more sustainable shipping industry," CMA CGM, GoodShipping Program and IKEA claimed in their statement.
As vice president of CMA Ships, CMA CGM Xavier Leclercq stated, they are resolutely committed to environmental protection and the energy transition… These landmark trials give the maritime sector a vital demonstration into the scalability, sustainability and technical compliance of marine biofuel oil.
It must be noted, that BFO trialed by CMA CGM was supplied by GoodFuels, this fuel is virtually SOx free and deliver 80-90% well-to-propeller CO2 reduction versus fossil equivalents.
The research were conducted through IKEA Transport & Logistics Services' participation in the GoodShipping Program, the first decarbonization initiative for cargo shipping.
"The success of this test programme with IKEA and CMA CGM builds further evidence of the important role that biofuel oil will play in the marine fuel mix, and proves that initiatives already exist on the market for cargo owners to realize their decarbonization goals," CEO of The GoodShipping Program Dirk Kronemeijer added.