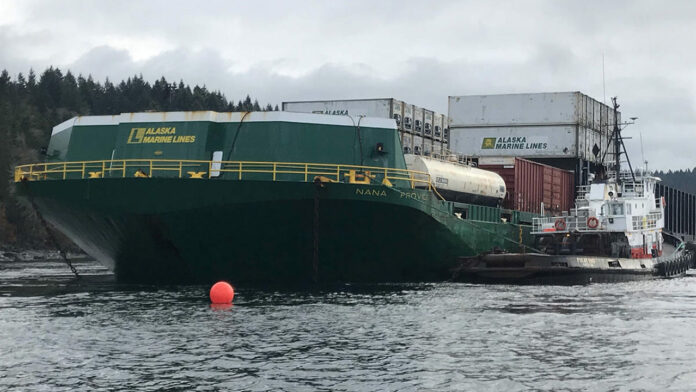 Container barge NANA PROVIDER, loaded with rail cars and empty containers, ran aground on south of Quathiaski Cove, Quadra Island, British Columbia. It happened on November 10.
The barge was towed by tug POLAR KING and according to track, broke free before grounding. It was planned to refloat barge during the day November 10 with high tide, but plan was rejected after survey detected hull breach or breaches.
It is known, that salvage attempts were postponed, to be resumed on November 11. Alaska Marine Lines operates the barge.