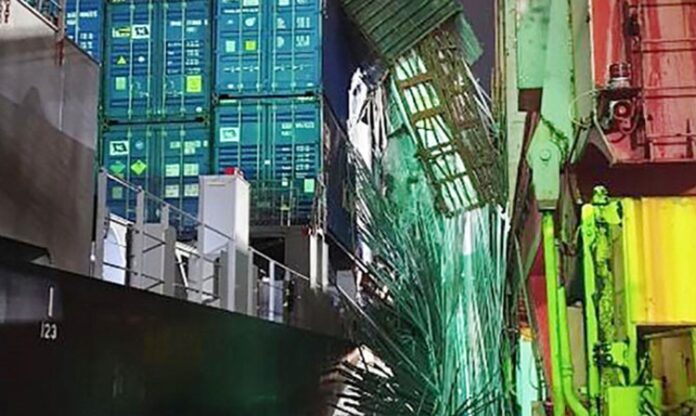 Seven gantry cranes at Sinseondae terminal, Busan, were pushed along by strong wind, while they were handling berthed container ships.
It happened on November 10. The container held by one crane contacted containers on ships' deck. The vessel with aluminum pipes or rods crashed down on pier, spilling its' cargo. Luckily, nobody was hurt.
All seven cranes sustained damages, but by November 11 three were already restored. Container ship SUNNY FREESIA was the one involved, according to all available data. The ship arrived at Busan and was berthed early November 10, as of early November 12 was still at Busan.