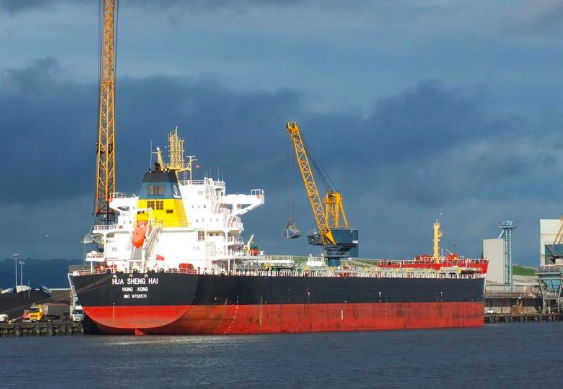 Bulk carrier HUA SHENG HAI collided with 35-meter French trawler KIRRIXKI off Kerry coast, southwest Ireland, while en route from Guinea to Aughinish Alumina, Ireland. It happend on October 13.
The trawler sustained serious bow damages, one crew was injured, in need of hospital treatment. KIRRIXKI reached Dingle and as of October 17, remains at Dingle.
The vessel is cruising in legs off Kilrush, west of Aughinish, probably waiting for berth.