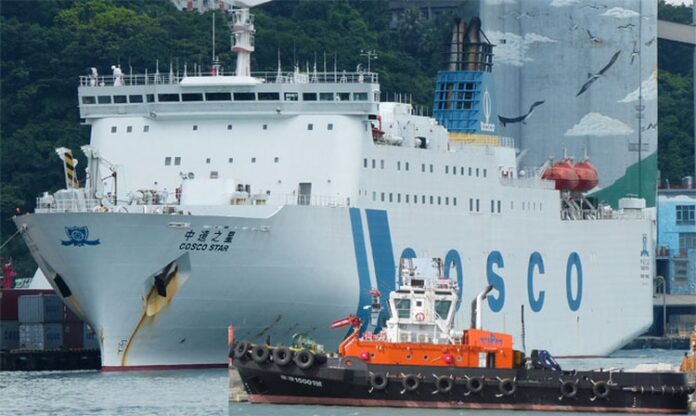 Ferry COSCO STAR connecting Taiwan with China collided with port tug at Taichung Port, Taiwan, in the evening November 27.
The derry was leaving Taichung with 52 passengers on board, bound for Xiamen. Ferry suffered dent in portside bow area above waterline, tug was severely damaged, with hull breaches, broken mast and crashed funnel.
It os known, that the ferry resumed voyage after inspection.