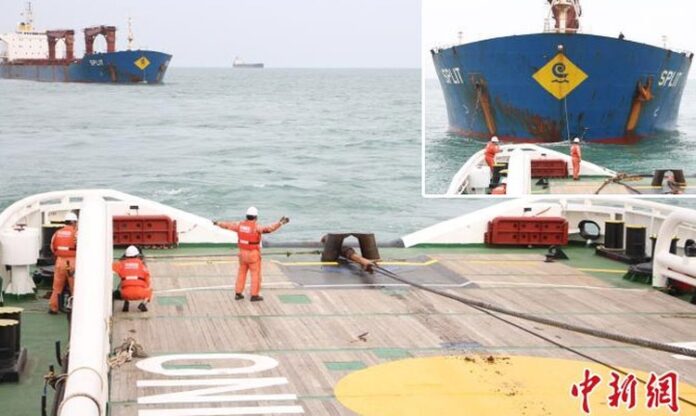 Bulk carrier SPLIT, anchored on outer Shanghai Anchorage in Yangtze estuary, reported anchor dragging, requested assistance.
It happend on November 12. The vessel, loaded with with 41000 tons of steel, was at anchor since November 2, probably experiencing some mechanical malfunction.
MRCC Shanghai sent salvage ship DONG HAI JIU 118, SPLIT was taken on tow in challenging conditions of strong northern wind and rough seas, and towed to safer waters of Luhuashan Anchorage, where she was anchored in the evening same day.