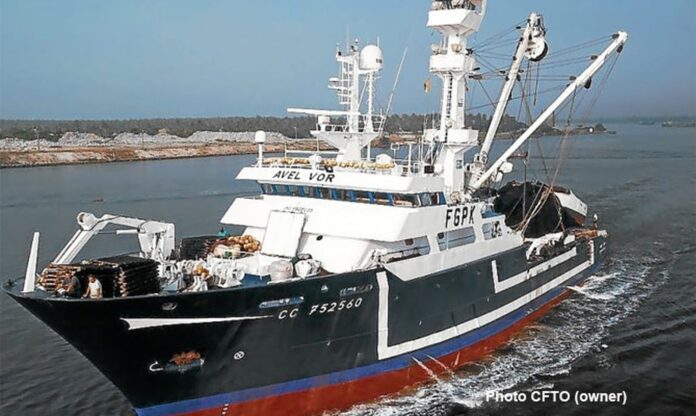 French tuna fishing vessel AVEL VOR sank in the Atlantic, some 170 nm off Liberia coast, West Africa. It happened on October 29. The vessel was under way sailing to fishing grounds, when in the evening October 27 she struck unidentified underwater object.
The hull was breached, water flooded engine room. The vessel's pumps weren't capable of controlling water ingress, Captain ordered 22 crew to abandon AVEL VOR.
They were picked up by another fishing vessel of the same owner, all reported safe and sound. AVEL VOR was slowly sinking during the day October 28, and finally, disappeared from the surface early in the morning October 29.