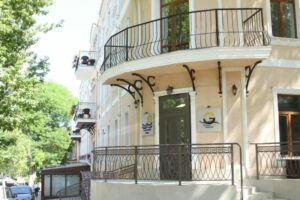 This year the Ukrainian branch of Goldenport celebrates the 20th anniversary. In 1998 the company made a decision to get closer to its seafarers and opened the office in sunny Odesa. Working for 20 years in the city, many seamen found their places on the fleet of the stable and caring about their crew Greek company. In turn, Goldenport and Oceanport have got reliable professionals and high-quality seafarers, who could be entrusted with companies' vessels.
The new office is situated at the intersection of Preobrazhenska St. and Nekrasov Lane and has some innovations. A wide range of quality services is provided for seafarers, decided to join the companies.
As Dimitrios Karamaunas, Managing Director of Odessa Office commented, Goldenport & Oceangold want to have sustainable relations with their seamen and try to give them best.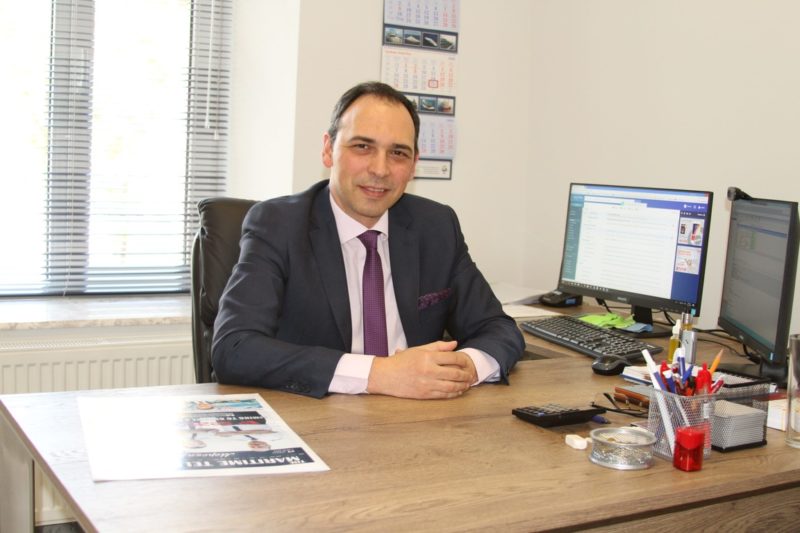 "The new office is about twice as large as the previous one, – he added. – Why so commodious? – you ask. We need more space to open a training room and other necessary facilities for our seamen. All we can do to give them the most appropriate training. The days, when we had to direct seafarers to other training centers, have already passed. Now we are going to unveil our own spacious and comfortable training hall and hire experienced instructors."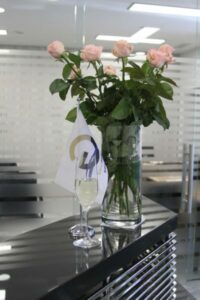 Now there are about 1000 seafarers on-board of Goldenport Odesa & Oceangold Odesa vessels. The majority being Ukrainians. Nikolaos Kokkinos, Crew Manager of Goldenport Shipmanagement Ltd., said, the companies' choice fell on these people for a reason. Ukrainians are strong physically, they work hard and don't care about overtime whatever happens on-board.
No wonder, there were many seafarers who have been working with Goldenport for more than 20 years, among the guests at the opening ceremony. Also people from shipping industry and Odesa Maritime Academy, banks' and some training schools' representatives, the Greek consulate' members were invited to the event.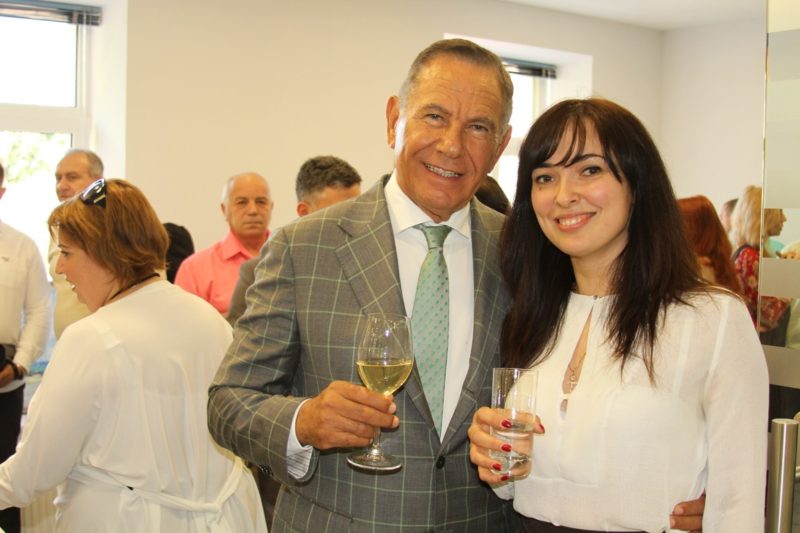 The company policy stands on three elephants: an integrity, respect and unity. The last thing characterized Goldenport among the other shipping companies. The management is headed by Dragnis' trine. Captain Paris Dragnis, Former President & Ex Executive Director at Goldenport Holdings, Inc., separated the management between his two sons John and Vasilis.
"Generally, I hope my sons to do double what I did myself. Because, every parent wishes his child to be better than he is, – Mr. Dragnis noted.
This year Goldenport Odesa & Oceangold Odesa aim to increase a number of good-quality officers and keep up their crew intentions.