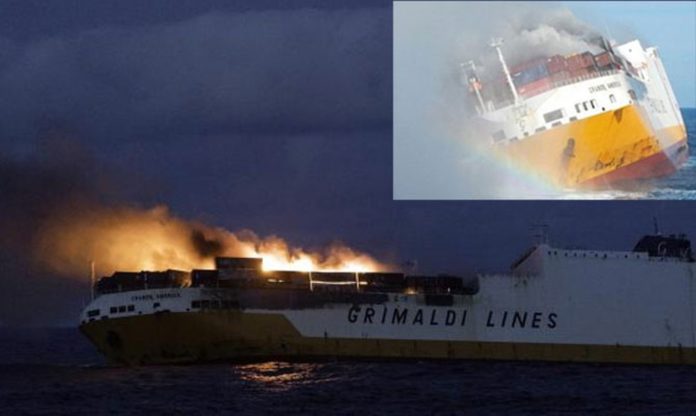 GRIMALDI's ro-ro cargo ship GRANDE AMERICA reported fire on board on Mar 10 in Biscay Bay some 140 nm southwest of Penmarch, Finistere, France, while en route from Germany to Morocco.
Master informed MRCC on his decision to abandon the ship, because fire in containers, initially under control, started to spread.
It is known, that the ship capsized and sank in some 180 nm west of French coast. It happened on March 12.