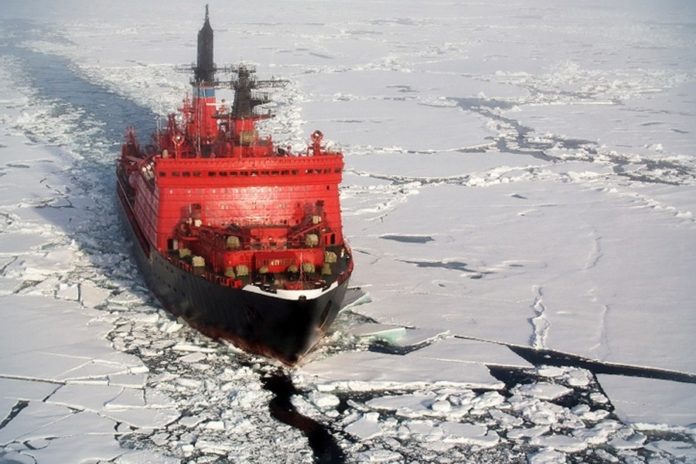 The further development of the Russian's Northern Sea Route project requires 735 billion rubles ($ 11.7 billion). A third of this amount will be allocated by the state budget, the rest will come from companies and banks. The head of state nuclear firm Rosatom, Alexey Likhachyov reported it.
The government chose Rosatom as a contractor who will coordinate the development of the project. We recall, the Northern Sea Route was set to be an alternative to the route through the Suez Canal. Likhachev commented, that the state share of the contribution will 274 billion rubles. The rest money will come from Rosatom, Rosneft, Novatek, Gazpromneft, Gazprom, Nornickel and other future players.
"As soon as we create commercially attractive cargo shipment, people will be ready to invest in roads, railways, ports and terminals as this will become profitable," he stated.