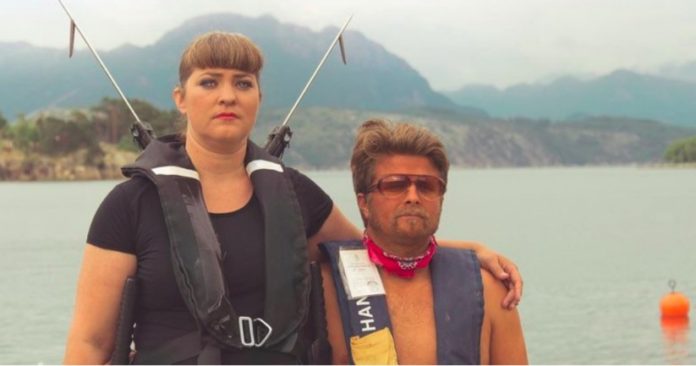 AV-OG-TIL, the Norwegian Non-Government Organisation, are famous with its How to Dock Like a Boss public-awareness campaign by propagandizing for "docking is an art form best practiced sober" slogan.
The newest video says, "our boss has finally met someone in his league" – Lene Røkke Mathisen, 37, a sword-wielding, heaving-line-slinging skipper. She won the role thanks to her boating skill, which she learned by necessity.
"Three years ago, I moved to a house on an island without a ferry or bridge connection. Then I had to teach myself to take a boat, and eventually learned some useful tricks," she said in a statement. "There are not very many movies and advertisements . . . that showcase women who pilot the boat. It is very traditionally produced. I think it's so cool that I got this opportunity."
AV-OG-TIL's secretary-general, Randi Hagen Eriksrud, says that while female boaters are fewer in number than their male counterparts, they tend to be safer operators. "Women who drive a boat are less involved in accidents, they drink less [on the water], and they do not want to ride with drunk drivers. More women on the water can certainly have a positive effect on safer boating," she said.
AV-OG-TIL ("Occasionally") is a non-profit group that works to raise public awareness about situations where the use of alcohol can cause harm, in order to make the everyday a little safer. The organization focuses on specific campaign areas, including traffic, boating and swimming, sports and outdoor life, pregnancy, drinking in the company of children, drinking in work-related situations and during times of personal crisis.
Credit: Maritime Executive