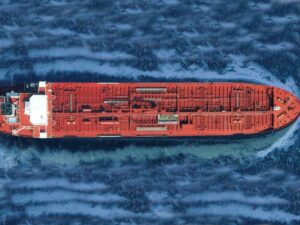 On April 23, Canada and Turkey made an important step towards ratification of an essential treaty, contributing  to the International Convention on Liability and Compensation for Damage in Connection with the Carriage of Hazardous and Noxious Substances by Sea, 1996 (2010 HNS Convention).
This treaty will make it possible to ascertain liability and compensation for pollution of the environment, accidents and incidents with drastic consequences caused by the carriage of hazardous goods by sea.
The main principle of the Convention is to ensure that an injured party will get compensation arising from an incident involving hazardous and noxious goods.
The treaty has been ratified by three out of twelve required states, i.e. Canada, Norway and Turkey.
On April 26-27, IMO together with the International Oil Pollution Compensation Funds holds a workshop for States intending to ratify the HNS treaty. The participants are going to focus on the issues brought by the states-members as well as on incidents and risks of transportation of hazardous and noxious cargoes.
IMO has already enforced actions for the prevention of accidents. They comprise ship design, safety on board and safety of cargo operations. A Protocol with response actions to shipping accidents caused by transportation of hazardous substances has also been made out.
The purpose of the 2010 HNS Convention is to develop conventional and extensive rules applied for indemnification in the event of an incident involving hazardous cargoes.
A total sum of money which can be compensated under the HNS Convention is estimated at USD $360 million of the International Monetary Fund per incident. The Convention imposes the highest level of monetary liability on shipowners for an HNS incident. Shipowners who carry dangerous cargoes must have State certified insurance. An HNS Fund is going to be formed in order to pay compensation when the shipowner's liability is exhausted. This fund will be financed by receivers of dangerous cargoes who will pay contributions after an incident.
The Convention defines such types of hazardous and noxious cargoes as: oils; liquefied gases; liquid substances with a flashpoint not exceeding 60˚C; dangerous and harmful materials carried in packages or in containers; and solid bulk materials which have chemical hazards.