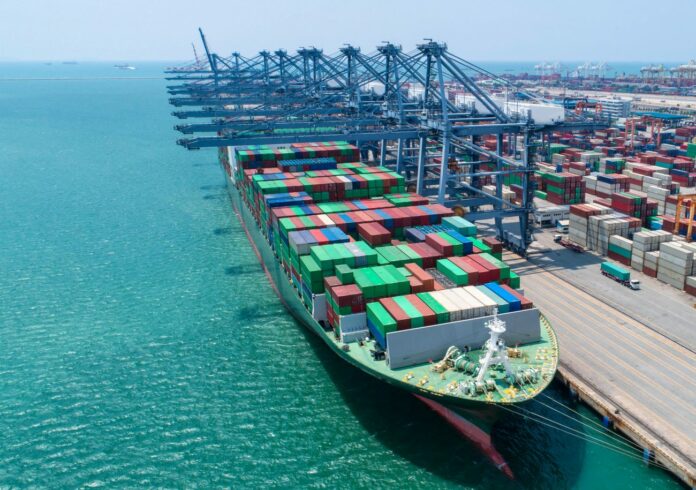 Nowadays shipping is on the threshold of a brand-new age, but not just because of the IMO 2020 requirements. Maritime experts claim that container business is no longer profitable as 10 years ago and the finance for transforming investment consequently is just not there.
Maybe, it's time to change something in traditional chain ship ownership & ship management. There are many companies carried out ship management separately from the shipowner, and the investment in technology of these companies has been huge. So, understanding the future of ship management means understanding the future of shipping.
Today Lloyds List has held the webinar named "Ship Management – time to break the mould". The leaders of the maritime industry – Chief Executive Officer of Wallem Group Capt Frank Coles, Chief Executive Officer of V.Group Capt Graham Westgarth, Chief Executive Officer of Columbia Ship Management Mark O'Neil – have been invited to share their thoughts on this issue.
All speakers agreed that the introduction of new technologies is the way to shipping of the future. Capt Frank Coles said that Wallem Group has been adapting all necessary technologies provided the best solutions by 2020.
Shipping right now spends many millions of dollars to modernize the world fleet. Firstly, the ships must conform to safety requirements, because the maritime industry is the people worked in this sector. Such thought was shared by Capt Graham Westgarth. He added, new technologies should be implemented in all spheres, going beyond shipping. In this way, the world community will be able to create a united eco-friendly system.
It is also important to take into account some recruiting issues. Capt Frank Coles said, that introducing new technologies, we need to train people on these innovations. This concerns not only seafarers, but also port services and customers.
The younger generation is more flexible on this matter. They easier adapt to innovations, since all technologies are computer-based now. However, Mark O'Neil added, everything about training should be reviewed shortly, because many countries still use outdated practices and technologies.
All speakers agreed that shipping must be relevant to survive and adequately compete with other modes of carriage.
The next Lloyds List webinar will be held on December 5.