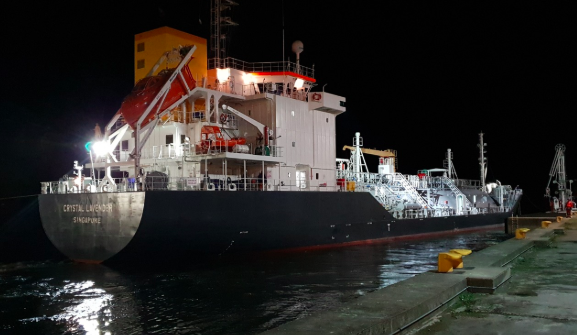 LPG tanker CRYSTAL LAVENDER suffered engine failure west of Farsund, southern Norway, while en route from Portugal to port in Norway.
It happened on February 11. The tanker started to drift towards Norway coast, tug FFS ATHOS was deployed.
It is known, that tanker was taken on tow to Lyngdal Norway.