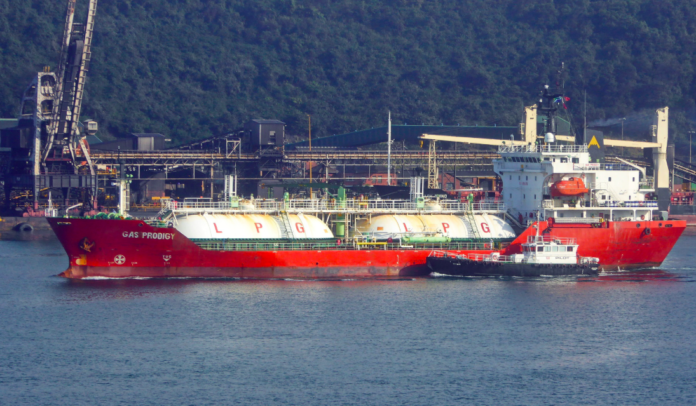 LPG tanker GAS PRODIGY loaded with 2,400 tons of liquid propylene arrived at Fuzhou Chemical Terminal, Fujian Province, China. It happened on February 10.
During offload preparations leak was found in a flange of a pump of Tank No.1, and a leak of propylene gas. The tanker was taken to outer anchorage, safety zone around the ship was established. Propylene mixture with air is highly inflammable, so there's risk of fire and explosion.
It is known, that technical team boarded tanker in the evening February 12 to fix the problem, on February 13 reportedly, repairs still under way.