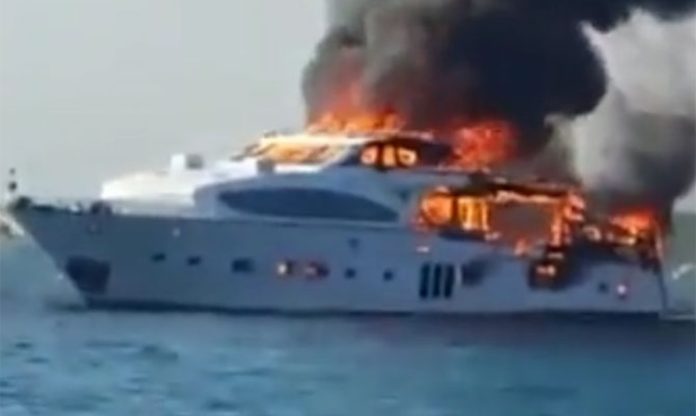 Luxury yacht D'ANGLETERRE was engulfed in flames , while at anchor off Es Trenc Beach, Campos, Mallorca, Spain. It happened on August 24.
It is known, that 15 people on board were rescued by Spanish SAR boat.
Yacht is for charter, with 5 crew, so there were at least 9 passengers on board. No news on further development, from the looks of fire yacht may burn out to a total loss.