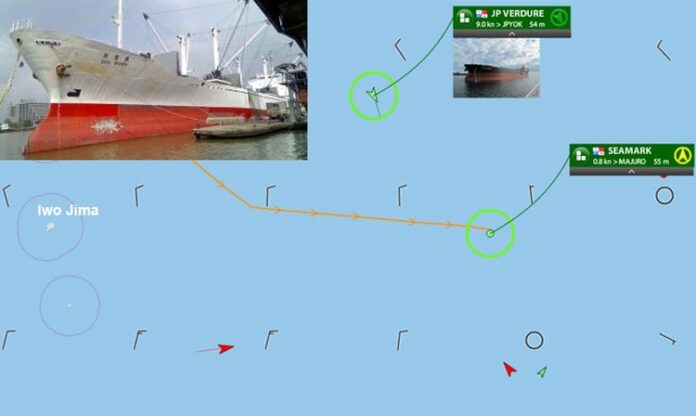 Reefer SEA MARK with 23 crew reported on fire on December 18 in vicinity Iwo Jima Island, Pacific.
The vessels in vicinity are asked to assist, bulk carrier JP VERDURE seems to be responding, the ship turned 180 and is heading towards SEA MARK.
Reefer's AIS is on, as of 0800 UTC vessel is disabled, drifting.