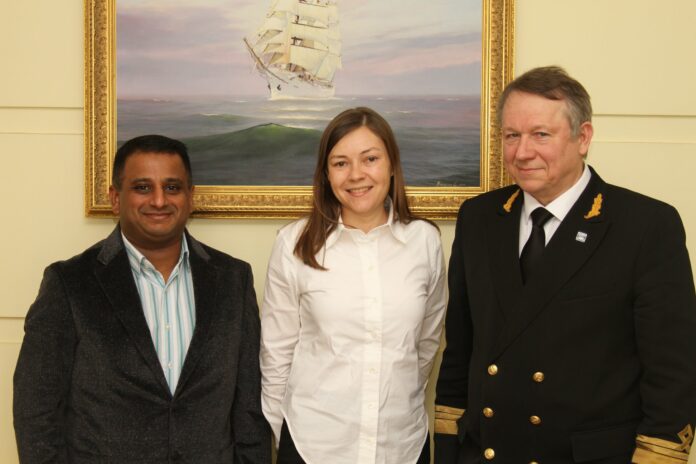 Today, February 7, Head of Crewing at China Navigation Co. PTE. Ltd. Jesmark Ramos and General Manager at Alpha Navigation Crew Management Crewing Ukraine Julia Makarova have paid a call on Odessa Maritime Academy (NU "OMA").
China Navigation Co. PTE. Ltd. is a part of the Swire Group which has many branches all over the world. The company opened the cadet program many years ago employing both navigators and engineers.

Rector Mykhaylo Miyusov brought his guests up to speed and gave a tour of the faculties, departments and museum of the Academy.

Nowadays China Navigation Co. PTE. Ltd. is increasing the number of cadets on board of its vessels. Mr Ramos stated that the company is interested in employing male and female Ukrainian young specialists as well as cooperating with Odessa Maritime Academy.