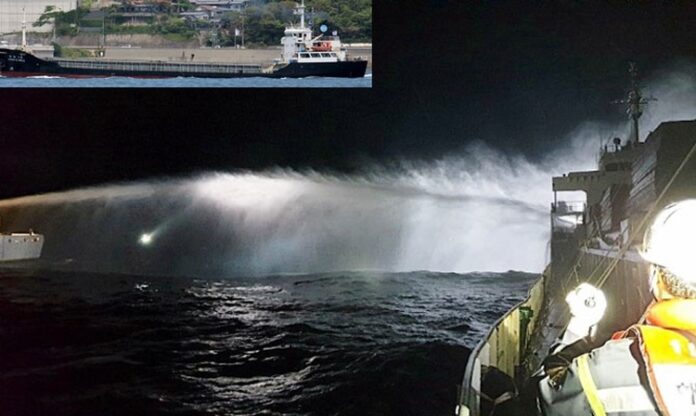 General cargo ship SILVER WAY with 13 Russian crew reported fire on board in Japan sea, NE of Homi Cape, Pohang, Korea, while en route from Nakhodka Russia to Busan with 2500 tons of timber on board.
It happened on November 17. Pohang Maritime Authorities sent patrol boats, firefighting team and helicopter to assist crew in firefighting.
Firfighting was hampered by heavy smoke, but nevertheless, fire was reported extinguished and all crew safe and uninjured.