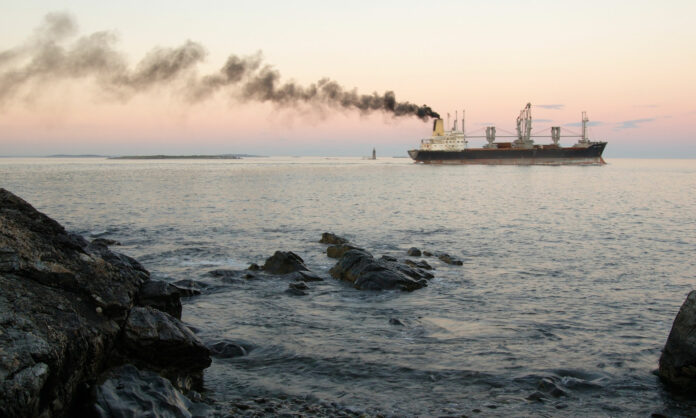 French President Emmanuel Macron offered to slow the speed of merchant ships for reducing greenhouse gas emissions by 50% in line with the IMO's 2050 strategy.
"It is one of the most effective ways to reduce greenhouse gas emissions globally, and this measure would be a real change," Mr. Macron stated at the Group of Seven summit.
This tactic is also well known as slow steaming. Not every maritime country agrees with this way. Many IMO members find this tactic as impractical to enforce, because it will probably slow down the development and further implementation of greener vessels in the global fleet.
According to Costas Paris, a senior correspondent for The Wall Street Journal, shipping has already used slow steaming earlier, not for the environmental benefits but for reducing capacity and cutting fuel oil costs during financial crisis in 2008.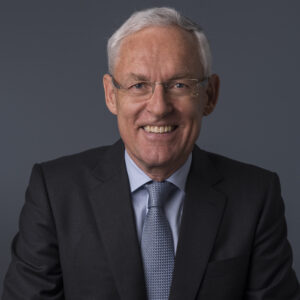 Is slow steaming the real way out? The Maritime Telegraph tried to see into this matter and reached out to the Chair of the International Chamber of Shipping Esben Poulsson, who has over 40 years' experience in the maritime industry.
"We recognise that there are no one size fits all solutions, it can depend on the trade, the type of ship, even on the weather conditions at the time of a voyage, a large number of factors impact the emissions of a ship," he answered. "This is why each ship has to ensure that it competes each voyage in the safest and most efficient way possible, and with the least emissions by optimising its speed."
He added, that speed optimisation can allow for speed reduction, but also allows for maximising operational efficiency, innovation and the development of new technologies, including the introduction of zero carbon emission ships operating new fuels.
"While speed reduction can be an option for some ships simply introducing a mandatory speed limit can have negative impacts on the efficiency of an engine, in the worst cases resulting in increasing emissions. More importantly simply reducing the speed of ships can also negatively impact developing economies."
Mr Poulsson explain it is that reducing speed can result in developing economies being even further from their markets and their potential customers due to increased journey times. The shipping industry has already made great strides in emissions reduction in the last 10 years by reducing emissions by 10%, whilst facilitating a 30% increase in global trade, but there is more to be done.
So, what about necessary investment in new eco ships that would use carbon-neutral engines?
In April 2018 the IMO concluded a ground-breaking agreement on CO2 emissions "The Paris Agreement for Shipping". This is the most important transformation to face the Maritime Sector since the transition from sail to steam. Mr Poulsson said, that it is more than a mere change in the way a ship moves through the ocean. The agreement represents a fundamental transformation in the business of shipping, something that the International Chamber of Shipping calls the 4th Propulsion Revolution.
"The reality is that if we are to meet the 2050 deadline, we do not have time to waste we need to start preparing now," he added. "Speed optimisation and other short-term measures can only be seen as part of the solution on the path to meeting the objectives of the IMO's 2050 Strategy. The reality is that to meet this goal companies are going to need to place orders in the first half of the next decade. At present there are no clear solutions, no silver bullets that will enable us to easily transform our industry. The shipping industry is recognised as one of the hardest of all sectors to abate as we seek to address the climate challenge. The decisions we take will have implications beyond our own board rooms. The 4th Propulsion Revolution is an opportunity for us all to power the global economy and our businesses in an even more profitable and sustainable way."
Slower sailing has some disadvantages; one of them is higher cost of transportation. Confirming this, vice president of supply chain and customs policy at the National Retail Federation Jonathan Gold claimed: "If more ships are added to compensate for slow steaming, it will cost significantly more to move cargo."
"We firmly believe that goal based measures will promote innovation and will provide shipowners with the necessary flexibility to select the most appropriate GHG reduction strategies for their ships, bearing in mind that the high cost of fuel, which is expected to increase considerably as a result of the 2020 sulphur cap. This means that shipowners will have every incentive to further reduce their fuel consumption without the need for speed limits," responded Mr Poulsson. "The investment decisions of each company in how they decide to operate under these new regulations we vary depending on type of fleet they have. For example, the best solution for the cruise sector will be different to that of the tramp sector. Given that the price of fuel is a traded commodity with a volatile pricing dynamic any commercial decision will have to be taken based each companies' individual circumstances and there are no one size fits all solutions."
In addition, he added, that the investments in shipping could deliver a 77% drop in overall sulphur emissions. This will in turn lead to health benefits that will be felt globally and in coastal communities of vulnerable regions such as Africa, Asia-Pacific and Latin America. Indeed, it has been estimated that 570,000 premature deaths could be avoided over a five-year period as a result of the introduction of the sulphur cap.
"However, more important that the cost of implementation we remain concerned about the potential compatibility and availability of compliant fuels and we will continue to make our voice heard at the IMO and elsewhere to ensure a safe and smooth introduction of these new regulations."
Despite all innovations shipping continues to be a heavily regulated business with the cost of doing business part of our everyday life. Like in any business, additional cost creates price pressure. Mr Poulsson believes, each company will have to work to squeeze the cost base whilst maintaining the highest standards of safety and environmental efficiency.
"Looking to the future what is also clear is that we can't do it all alone. Without the support of the consumers, the policymakers, the finance community and suppliers the 4th Propulsion Revolution could be stifled. We must all work together to mitigate the risk of transformation. Risk is our common language. And we need to reach beyond our own community to ensure that the risk is equitably allocated and priced."