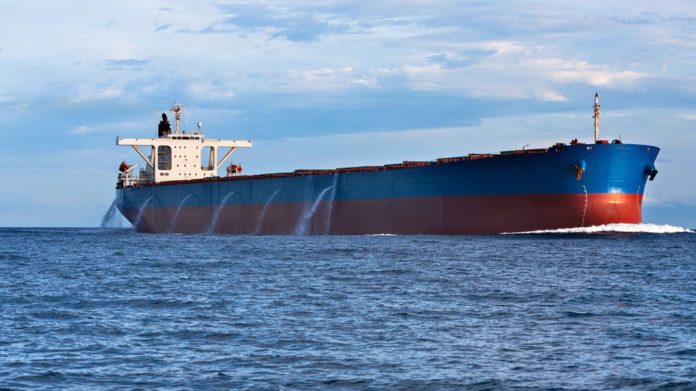 For a long time, ballast waters control in Ukrainian ports was a kind of stumbling block for ships flying a foreign flag. Now, this procedure is much simpler. On March 27 2019, the Ukrainian Cabinet of Ministers adopted the Resolution No.367 "Some Issues of Deregulation of Commercial Activity", which makes changes regarding ballast waters control in Ukrainian sea ports. This government decision may reduce corruption risks.
The Resolution came into force on 28 April of the current year. It reports such important points. The discharge of segregated ballast waters in the territorial sea or inland waters of Ukraine is allowed without control by the state authorities, if such ballast is taken in the Black or Azov Sea prior to entering the territorial waters.
Marine Environmental Inspectorates − The State Inspectorates − conduct inspections at the points of bilge, waste and ballast waters (except for segregated ballast), discharged from vessels into inland and the territorial sea waters. Sampling must be only in case of detecting visible oil or oily substances spill or other pollution.
Water quality impairment in a port area is recorded by comparing the water quality indicators taken in the probable pollution point with background indicators of water quality.
Sampling of background water quality indicators in a harbor and their analysis is carried out by the administration of the relevant seaport.
A water testing is carried out in order to determine the source of pollution.
Sampling of background water of a harbor and conducting the analysis is carried out directly by the seaport administrations. That is the main innovation of Resolution No.367 "Some Issues of Deregulation of Commercial Activity". The Cabinet of Ministers of Ukraine must set out the procedure for checking, sampling of water and conducting their analysis. Today, it has not been approved.
According to Ukrainian Sea Ports Authority (USPA), visual monitoring of harbors and port territories has been organized for proper control in Ukrainian seaports. It is carried out by environmental units of the USPA twice a day.
Also, USPA representatives seek closer participation in the discussion of state projects, controlling a clear procedure for sampling and analysis of water. This is necessary to identify the pollution perpetrator, record the environmental impact, etc.
As ANK Law Office, Odessa advised, this Resolution was adopted to cut excessive administrative proceeding. As a rule, it leads to unnecessary complication of commercial activities. The Regulation aims to bring the statute into compliance with international conventions and Ukrainian laws.
According to the Regulation, the State Ecological Inspection is not allowed to sample and check the segregated ballast on vessels until the Government adopts the special procedure that should regulate the conducting of ballast water inspections, sampling and their analysis.
According to the Regulation, ships may be fined an amount equal to 35-70 times the minimum non-taxable income.
We recall, last September, the Verkhovna Rada of Ukraine adopted the bill No. 7010 on environmental inspections in ports. But then ballast water issue remained unresolved.