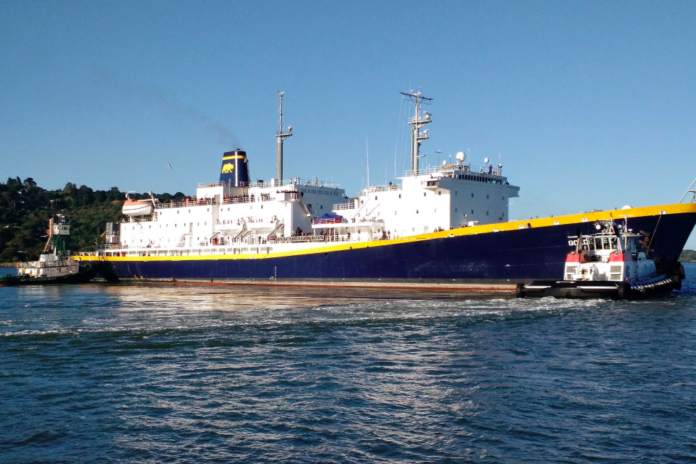 Training ship GOLDEN BEAR (flag – USA [US]) with 270 students contacted pier crane while berthing at Bridgetown, Barbados. It happened on May 21.
The vessels's mast collapsed, no injures. The ship already left Bridgetown, sailing towards her next port of call Lisboa Portugal.
GOLDEN BEAR is on a 2-month training voyage, accident didn't break training schedule.