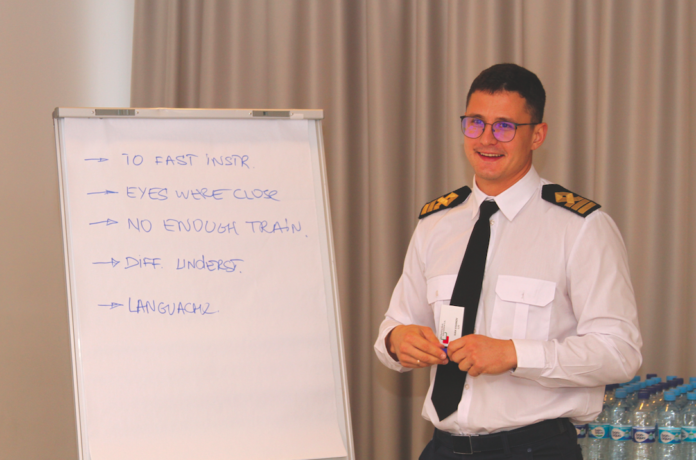 This October saw a seminar of Portline Bulk International S. A. shipping company under the support of Alpha Navigation Company, Argentum Travel and "The Maritime Telegraph". The representatives of a shipowner Crew Managers Teresa Quintinha & Filipa Abecasis visited this event. They got acquainted with the major methods of candidates' selection for further employment, the principles of education and training of Ukrainian seafarers and so on.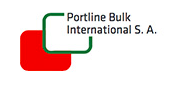 Odessa Maritime academy (NU "OMA") rector Mykhaylo Miyusov told in his speech about the work and history of the university. The hall hosted a lot of seafarers from Portline Bulk International S. A., who graduated from Odessa Maritime academy. According to his data, about 10 000 cadets are studying currently at the academy. Approximately 60% of them study full-time; the others – ratings and officers – combine their job at sea and distance learning.
Many cadets start their professional way on the Portline Bulk International S. A. vessels. The company is interested in bringing up their own qualified officer, starting from a cadet position. That's why Portline Bulk International S. A. is so closely cooperating with Odessa Maritime academy, which originated in 1944. "The Maritime Telegraph" has decided to find out how much has changed since those times? The Chief Mate Ivan Vishnev shared his thoughts with our journalists about what, to his mind, the Maritime academy lacks the most, and what changes the modern educational system of the academy requires.
Ivan is a NU "OMA" graduate by himself. The first things, he paid his attention to, – were the out-of-date materials, being republished a lot of times.
– If I were invited to the Maritime academy with a lecture on a free topic, I would focus on MARPOL, – Ivan mentioned. – I think that a lot of people would agree with that the environmental pollution – is the most crucial issue nowadays, which has already become a global problem. I think it is necessary to make seafarers understand how critical an issue of recycling of plastics and garbage is, as well remind them of the importance of the household waste. For example, most people don't even bother thinking about twisting a bottle of water, before throwing it away. Moreover, in such a way we can reduce its volume, as well of the whole plastic, which will later be recycled. If everyone just twists this bottle of water before throwing it away, – garbage can be reduced worldwide. It may seem that these things are quite obvious, but not everyone really thinks about it. I think that it would be right to bring such common knowledge to students at school.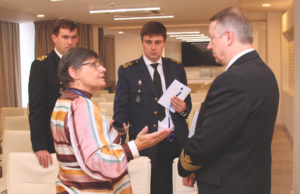 Moreover, Ivan Vishnev offered to introduce a new subject into an educational program, which would refer to all the innovations of the shipping industry. A great number of manuals, requirements and rules as to personal safety, ship's security and environmental protection are published each year. To know them is an obligatory requirement for every seafarer.
– It is vital to study security issues on board the vessel during the entire educational process, – added he. – I would even introduce a special subject for this, which would teach the cadets that the safety is first and also important matters of environmental protection. This is what really crucial nowadays. 
Ivan Vishnev went on his first voyage in 2000 and he is already a Chief Mate on the vessels of Portline Bulk International S. A. Over nine years of practical experience at sea, there, of course, were a lot of issues which I had to study by myself and which, unfortunately, are not included in the modern education maritime system. For example, now Ivan has comprehensively engaged himself in studying of legal English, which all the officers have to know in order to work with documents and so on.
Nevertheless, Odessa Maritime academy has still remained one of the best maritime higher educational establishments in Ukraine. The world leaders of the shipping industry, inclusive of Portline Bulk International S. A., are collaborating with NU "OMA" and employ their cadets. Each year a lot of qualified specialists graduate from the Maritime academy; and they rank the first positions of the rating of the most required maritime world nationalities.