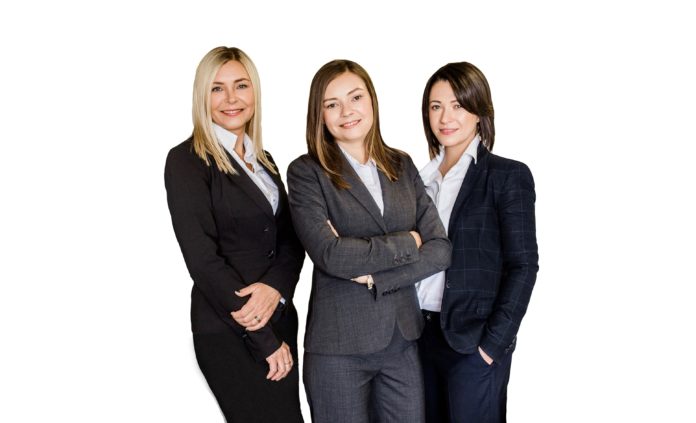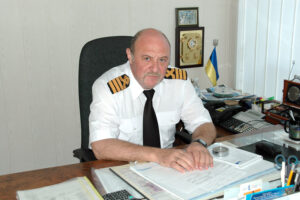 Borys Ezri
Managing Director, Marlow Navigation Ukraine
Management of Marlow Navigation Ukraine would like to congratulate Alpha Navigation with its birthday. Through the years of diligent work company have gained high reputation among seamen and is known to be fair player on the market. Professional approach to the crew and high standards of conducting business positively distinguishes Alpha Navigation from the others. Being one of the best is possible when company works as one good team coached by the prominent leader.
We wish all the Alpha navigation team a lot of luck and further success to steer plotted course of excellence.
Igor Safin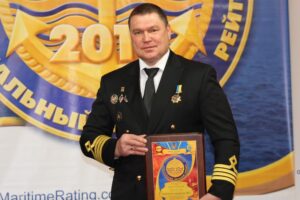 Managing Director, V.Ships Ukraine
Colleagues from V.Ships wish Alpha Navigation long years of prosperity and strengthening your positions in the market and as an active member of the Ukrainian Maritime Allianz to continue fruitful cooperation with our colleagues from crewing industry and further supporting of the Ukrainian maritime education we are jointly able to grow the market! Only motivated and creative-minded employees, with whom you can get a reliable level of delivering good services to your respective clients. Long years and prosperity to Alpha Navigation! Happy Birthday!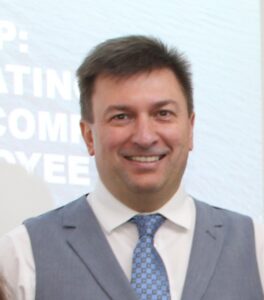 Ruslan Bundyuk
Managing Director, MSC Crewing Services LLC
21 years is minimum age, in which in medieval times one could become a knight, array oneself in radiant armor and make a stand for one's country. For full suit of armor required no small exertion of physical strength and was too much for a youngster. That is why in the Middle Ages boys could turn valets since 7, armorbearers – since 14 and knights – only since 21.
Happy Birthday, Alpha Navigation! The Knights of crewing!
Congratulations on adulthood!
Andriy Belinsky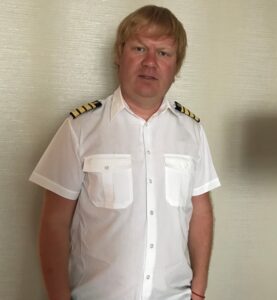 Chief Engineer
My entire professional carrier is connected with Alpha Navigation. It all started in 2004. At that time I was a 4th Engineer and knocked at the doors of every crewing agency. I caught my luck, when I was about to visit one more crewing agency and met my course mate who was on his way to Alpha Navigation. "I got an invitation for an interview from Alpha Navigation. If everything goes right, the next month I will join the vessel as a 4th Engineer", – he told me. It crossed my mind then that this meeting was not accidental. Surely, I didn't expect to have it all at once. But it did happen indeed! I was offered to have a go at one Dutch company, whose representatives personally interviewed me. Fortunately, I had enough knowledge and skills to get the green light. It was how my joint career with Alpha Navigation started. Now I am a Chief Engineer.
Cooperation with Alpha Navigation became our family tradition. Once I advised this agency to my younger brother Aleksey. Now he is a Second Engineer in the same shipping company as me.
What I really like about Alpha is that whenever I come or call there, they always listen to me, advise me and help to deal with all my problems. I want to wish the company to keep the same high professional level as before!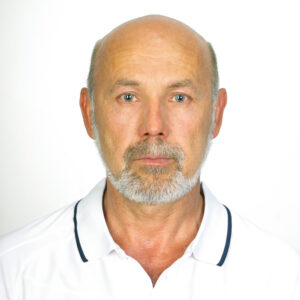 Oleksandr Chernyavsky
Master
Once I noticed to my colleagues that it is difficult to find a respectable crewing agency, which can provide a seafarer with decent work. Some people gave me an advice to apply to Alpha Navigation for employment. I decided not to miss the chance.
Now I can say with certainty, I have done the right thing. Any seaman can get support, understanding, advice. Same I've got as well. Alpha Navigation is my family a long time. This Company has friendly relations with everybody with a good professional staff.
I believe Alpha Navigation will continue support of everyone.
Victor Shtompil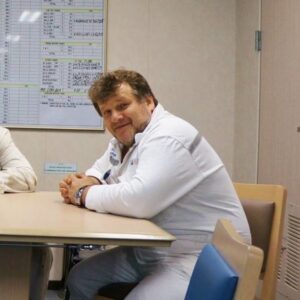 Electrical Engineer
I've been working with Alpha Navigation for 17 years. I can be called an Alpha veteran. I would visit a lot of crewing agencies but eventually I chose Alpha. It was clear from the first moment that it was what I needed. Remembering difficult 90-s, I felt how difficult it was to go on a voyage. Especially when most crewing agencies wouldn't employ seafarers just for nothing. I didn't give a penny for my employment in Alpha Navigation.
Besides, I liked warm, even family treatment to seafarers and, what is also important, to their families. Without an Internet on the vessels in 90-s it was much harder to get in touch with home. People would stay in endless queues to speak on the phone. When the vessel was in open sea, it was almost impossible to establish contact. Nevertheless, my wife could always phone the office and get to know where my vessel was. She was always welcomed with her requests.
Almost all my family work nowadays with this company – my nephew, who is currently a Third Officer – and my brother-in-law – he is now a Second Officer. My grand-nephew is studying at Odessa Maritime College. I hope that he will continue our good sea dynasty. I will advise only Alpha Navigation to him.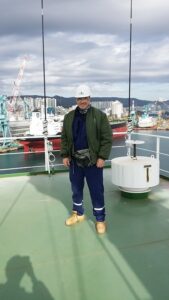 Volodymyr Volodin
Chief Engineer
I've been working with Alpha Navigation not so long and made 5 contracts so far. This company was advised to me by my colleague-engineer with whom I've been working since 1995. I have to admit that Alpha managed to find decent vacancies for me at once, but at that time I was bound by a contract with another company. However Alpha can find approach to everybody. Some time later I got a call and was offered such conditions that I couldn't say no. New vessels, big wages, powerful engines. And I gave in. I have never regretted my decision to work with Alpha Navigation since I joined this company. I go on a voyage and know for sure that I will get on the vessel and have my wages paid.
I like that independent of problems or some obstacles I can always dial an emergency phone number to contact the office. Crewing managers never abandon seafarers or leave them adrift.
If some of my colleagues complaints about how hard it is to find a good crewing agency, I know that I can advise Alpha Navigation to them.
Yuriy Vistyak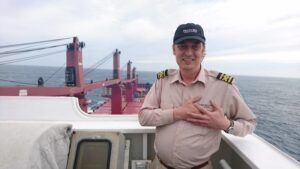 Master
My cooperation with Alpha Navigation started in 2004 when one of my friends, the employee of Alpha, told me about it. At first, he offered me to work at Alpha as an office worker, but I wasn't disposed to "shore" routine. I'm a seafarer in the 13th generation, and my heart longed for the sea. After many years I can say that Alpha Navigation is my family and I thank God for meeting such helpful, kind and honest people.
One of the main principles of the company is honesty and transparency. I was able to ascertain it a lot of times during my 14 years of work in Alpha. When somebody tells me that it is impossible to get a job without money, I can hardly believe it. I didn't pay for my employment in Alpha Navigation. It proves once more that the company works according to the requirements of MLC, 2006.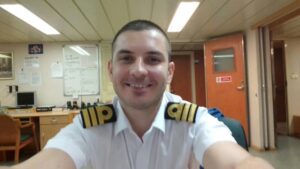 Bogdan Lyutenko
Chief Officer
I got to know about Alpha Navigation from a good acquaintance of mine – Captain Igor Radchenko. He knew about my dream to connect my life with the sea. I don't know what made him help me, perhaps, my enthusiasm and single-mindedness, but one day he told me, "If you want to be a seafarer, go to Alpha Navigation". His authority was indisputable for me and I followed his advice.
Ten years passed since that moment and his words totally proved their worth. It is always good to work with this company. Alpha Navigation is always considerate about time both of their company and seafarer's. For example, I'm told that I have to pass medical inspection. "When is it better to do? – I ask. – Any time. – At what medical centre? – Where is it more convenient for you?" I can choose any medical centre near my house and moreover I don't have to go to the crewing agency for a referral. It will be sent by e-mail to a medical institution where I will just have to say my surname. The same procedure is with arrangement of visa, other documents and flight bookings. They can even send me several alternative flights so I could choose the most convenient for me. I can say that Alpha Navigation does everything to make seafarers' life easier.
Borys Kolayev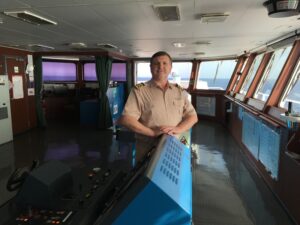 Master
Being in search of work, I met my classmate who told me about Alpha Navigation Company and recommend to visit. I went to the office of Alpha Navigation, pass my documents and from that moment my cooperation with Alpha Navigation have begun. Now I have been working there for more than 15 years, because I think this company is one of the most reliable and stable places for seafarers. My promotion to the master position is connected with Alpha Navigation and I can call myself as a sincere patriot of the Alpha Navigation Company.
Advantages of working in Alpha are career prospects and professional development. Moreover, I want to mention the excellent work of operations offices, managers and all Company staff. They show high professionalism and they are able to find an approach to every seaman. And I would like to wish prosperity and further development of the company!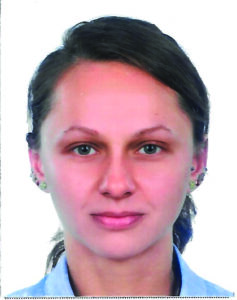 Iga Zapolska
Second Officer
It was 2015 when I decided to change something in my life, change a company and I was looking for a really good agency. Then I found on web vacancy, I said to myself – "Try!". First, I visited the webpage and read a lot of positive comments and I applied. I received a quick response. Everything was so professional and precise – I was really happy.
If you ask me, why am I still working with Alpha, the answer would be really easy – amazing cooperation, all information I have in advance. And what I really appreciate is that lovely girls are controlling my documents and always remind about renewal.
Why do I love Alpha? For professional approach to us – seamen. I want to work as long as I can with the people, who have an amazing attitude and big experience.