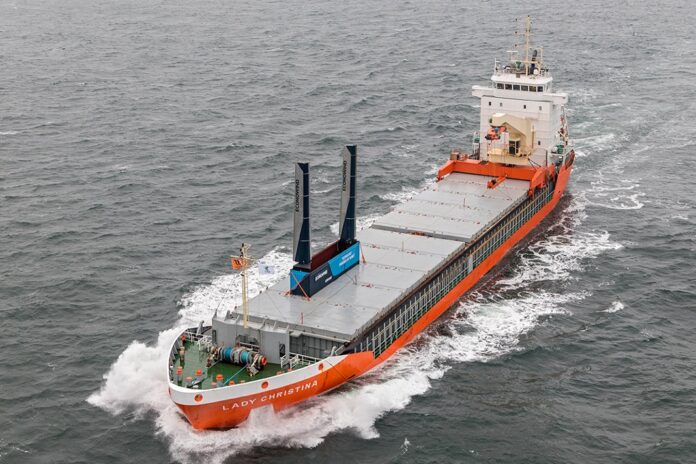 The Wind Assisted Ship Propulsion (WASP) project worth about EUR 3.4 million has been officially launched. It can contribute to a greener North Sea transport system through harvesting the regions' abundant wind potential. The main partners of the project are Scandlines Gedser-Rostock, Boeckmans Ship Management and Van Dam Shipping. Two additional partners is expected will join the project soon.
"We're delighted to be able to commence the WASP project and we are thrilled or looking forward to being able to test the wind propulsion systems on different types of vessels, routes and sea conditions throughout the project duration thanks to Interreg's support and the efforts of all the project partners," said Netherlands Maritime Technology Foundation and WASP project lead beneficiary Danitsja van Heusden-van Winden.
The aim of this project is accelerating the greening of the North Sea Region. As a result, wind might be one of more commercially attractive solutions for the future.
Secretary General of the International Windship Association Gavin Allwright called wind propulsion a very important technology segment for the decarbonisation of shipping. He added, that the propulsive energy provided is substantial and this is delivered directly to the ship without any new infrastructure solutions.
One of the undeniable advantages of 'wind power' is installing on existing vessels and saving 5-20% of fuel and emissions.