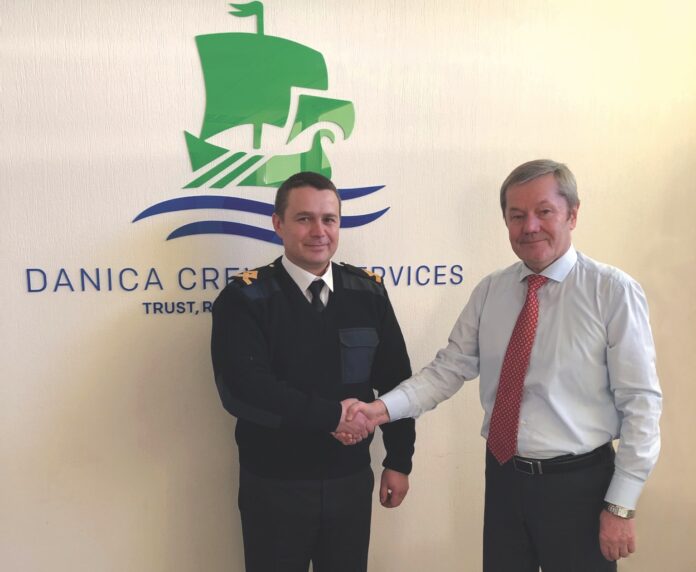 Ukrainian seafarers have always been in demand in the shipping industry. Moreover they are one of the main countries-suppliers of the sea staff in the world. According to the Manpower Report 2016 from BIMCO and ICS, 69,000 work places in the world fleet were occupied by Ukrainian specialists in 2015. However, working on the vessels under a foreign flag is far from being an easy task in terms of getting a promotion or a position pursuant to your qualification and a certificate of competency.

An opportunity of promotion is one of those criteria which seafarers primarily pay their attention to while choosing an appropriate company for themselves. According to a maritime agency Danica Crewing Services, nine out of ten Ukrainian ratings, employed on the vessels under a full crewing management, have officers' diplomas.  Almost the same situation can be encountered in other companies, as even having appropriate qualification, it can be not so easy to get a job of a deck or engine officer. That's why in 2017 Danica Crewing Services developed and implemented a career development program – "Competence Management System", which allows the company to select potential seafarers during the voyage and promote them to higher positions.
This system has been developed for a right evaluation of strengths and weaknesses of every seafarer, – mentioned a program introducer

Captain Henrik Jensen, founder and CEO of Danica Crewing Services

. – Many shipowners want to see leaders and highly-qualified specialists on their vessels. But not so many people are eager to invest in such a person. Danica Company has persuaded their partners-shipowners to realize a long-standing strategy of a professional growth of Ukrainian seafarers, starting from ratings, and to promote them to the officers' positions, providing, of course, they have all the necessary documents. Our aim is to fill all the officers' positions with trustworthy and reliable specialists, in whose professionalism we are totally sure, instead of searching for new candidates over and over again.   
Competence Management System is a transparent step-by-step program, including an "Appraisal Report" with reviews of a Captain or a Chief Engineer about a seafarer's work and recommendations to put a seafarer on this system, "Promotion Checklist" with the professional topics, which a seafarer must study, Marlins and CES tests and, finally, an interview with a captain-supervisor or an engineer-supervisor of Danica.
Danica independently takes decision as for a seafarer's promotion and plans his next employment.
As Captain Andriy Sapon, Head of Crew Management, mentioned, the Competence Management System has totally satisfied their expectations over the last two years. Now the program operates effectively on 12 vessels.
Since the implementation of the "Competence Management System", 14 officers and 10 ratings (AB and Oiler) have already been promoted. 10 officers and 6 ratings have almost completed this program and 20 more seafarers are its potential candidates.
– Nowadays, employment and promotion are a huge problem for seafarers. An enormous quantity of graduates of Maritime Higher Educational Establishments are  agreed on rating positions, having no other alternatives, – told Yevgen Lupu, Third Officer. – I also worked for quite a long time in other companies, before joining Danica Crewing Services. I had worked one contract and having received good recommendations, I was promoted and  went on my next voyage as a Third Officer.
– I joined Danica Crewing Services as a Third Officer and I got a promotion within the next two contracts. – commented  Second Officer Vitaliy Mavrodi on his situation. – The system is quite simple. I had a list with all the questions and operations that I had to be aware of. Throughout my contract the Captain and the Chief Officer examined my knowledge with my work and verbal testing. I understood that it was a good preparation for a higher position. Moreover, I wasn't trying to seize the unseizable, but I was systematizing my skills and knowledge under the promotion system.
Competence Management System is in a free access on all the vessels under the Danica Crewing Services management. The company's founder Henrik Jensen knows from his own experience, it is important to establish positive and fruitful relations between crew members and shore office. This system is a big step towards a long-standing partnership and a professional growth of Ukrainian seafarers.