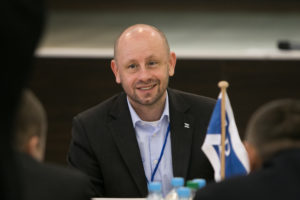 To learn the European recipe for success, a correspondent of The Maritime Telegraph met with Mr. Heiko Nies, Managing Director of E.R. Ship Management GmbH & Cie. KG and Director Human Resources of E.R. Capital Holding GmbH & Cie. KG.
MT/ST:  What's a secret of your success?
To be honest, it is really true that part of our success is that we are always looking for good partnerships – good long-term partnership. We are always looking for creative people – people with good ideas and not like those old-school guys who do things the way they've always been done.
MT/ST:  How did you start your career?
I finished school, of course, like everybody. Then I served in the German Air Force for 4 years. I became an officer. After that, I studied psychology and joined the HR department. At first I worked in an IT company, and then I changed to a financial services company and ended up in shipping. I started with E.R. Schiffahrt in 2010 as the head of the HR department for shore personnel. In 2015 I additionally took over responsibility for sea personnel.
MT/ST: Did you use to be a seafarer?
No, I have never been a seafarer. We do have a lot of colleagues who are experienced in seafaring and I think it is very wise to have a mixture of people and experiences. My experience is as a psychologist and to have expertise in human resources. I have a good expertise in recruitment and also in personnel development. These are the major competencies I can bring in. It's the same whether you're dealing with sea or onshore personnel, but it is important to pick the right people, put them in the right place and then let them grow.
MT/ST: What is your current position in the company?
I am Managing Director of E.R. Shipmanagement, it is our crewing company and also I am head of HR in E.R. Capital Holding. My work always has been related with human resources.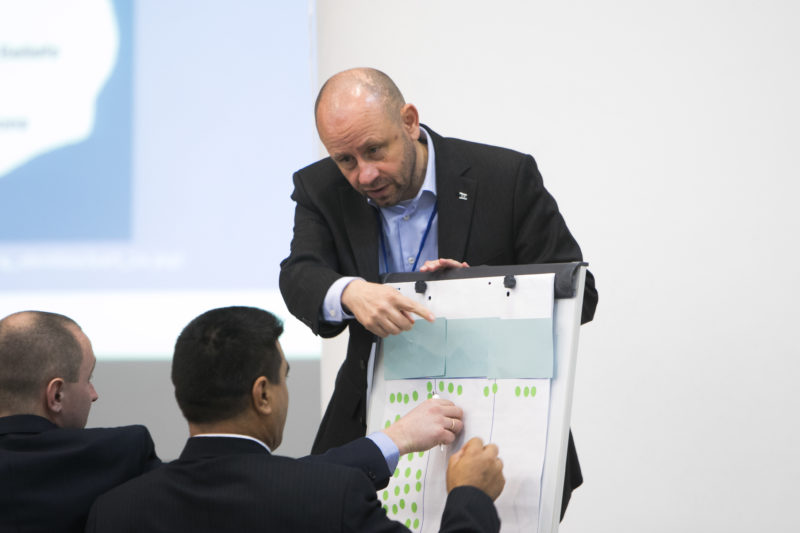 MT/ST: How do you spend your free time?
I love to spend time with my wife in our house and garden. Also I like to go to music concerts and doing sports.
What music do you prefer? Pop and rock music. Sometimes I visit festivals. Recently I have been on the "Highfield"-festival, which is very popular in Germany. And last week I have been to the farewell concert of the "Augustines", a Band from New York.
Can you play any musical instrument? Unfortunately not, I don't have any talent for that.
MT/ST: What kind of sport do you prefer?
I like running most of all. Maybe you know, that we participated the team-marathon in Hamburg. I did some marathons on my own. For the last few years we have a running team in our company; there are four people sharing one relay marathon. It is of course necessary to do some training before.
Anything else (swimming, dancing etc.)? I like climbing and scuba diving, but I "hate" dancing.
MT/ST: Tell us about your family.
My wife and I like to visit concerts and also traveling, we share the interest for gardening and we like listening to music, for instance during a ride with our convertible.
MT/ST: Is it possible to combine happy relationship with your wife and a successful business career?
That is pretty easy because my wife is also very busy. We both work a lot of hours and those few hours we have together we use very intensively. We even have no time for pets. I like dogs, when I was a kid we always had dogs at home, at least two, but sometimes three.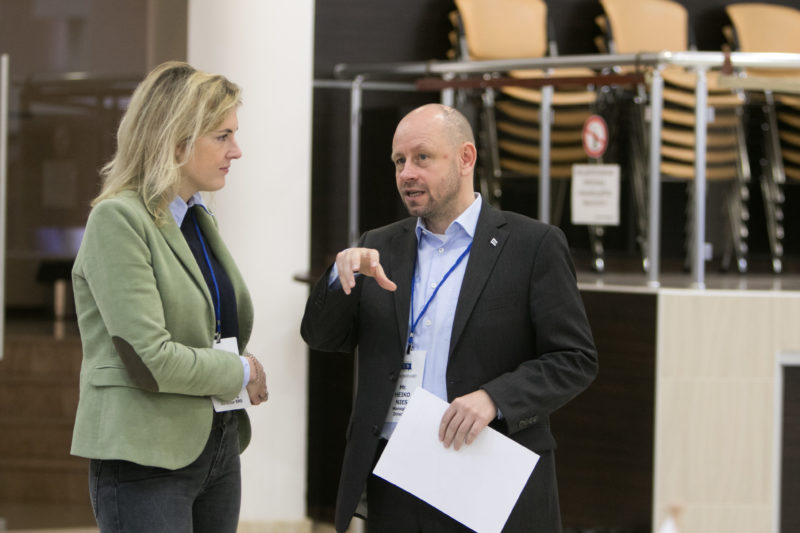 MT/ST: Where did you work before E.R. Schiffahrt?
I had been working in MPC – a German issuing house for close end funds. Before that I was with a company which dealt with personnel, it was called the H.I.T. Personnel Services.
MT/ST: What was your first job?
My first job was right after I finished my studies. I worked as a project manager in an IT company. It was at the time when the Internet first came up and we produced web sites and sold them to customers.
MT/ST: Do you like traveling? What is your favorite country?
I like traveling a lot. Even for business but also on my own time. My last holiday was in Namibia for 3 weeks. I liked it very much because we saw plenty of animals. Africa is very interesting.
MT/ST: What dream did you have when you were a little boy?
When I was a child I dreamed of becoming a plane pilot. Maybe this was the reason why I served the German Air Force. But, I've never tried to get a pilot license.  
MT/ST: What is your recipe of being a successful man?
I've never known that recipe, but believe in yourself and try to be authentic.
MT/ST: Did you face any difficulties along the way to success?
I can't remember any. It is always important to communicate with your colleagues and make them understand what you want them to do and try to explain why they should do things so they can understand what motivation is behind. If you are good at communication you can reduce the problems you have.
MT/ST: If you found a lamp with a genie what three wishes would you make?
It would be health and a growth of our company in the future. It's a tough time for the shipping industry now and I hope it will get better soon.
Third wish would be to speak more foreign languages.
MT/ST: How do you see yourself in 10 years time?
I hope I will be retired to have more spare time (if I could wish that). I also hope that in 10 years our company has grown and we will have opened some more offices in other countries. It is always good to have a  mixture of cultures. On board the ship as well as within a company. We are mainly having a mixture of Filipino ratings and Eastern European officers. From my point of view this is a really good and successful combination. We have many years experience in such crewing and we should expand that knowledge.
MT/ST: What do you think about Ukrainian seafarers?
They are well-educated and motivated people. They are also easy to communicate with. We enjoy working with the Ukrainian seafarers.
MT/ST: What's your mission here today?
My mission is to discuss our strategy for the next year with our partners.