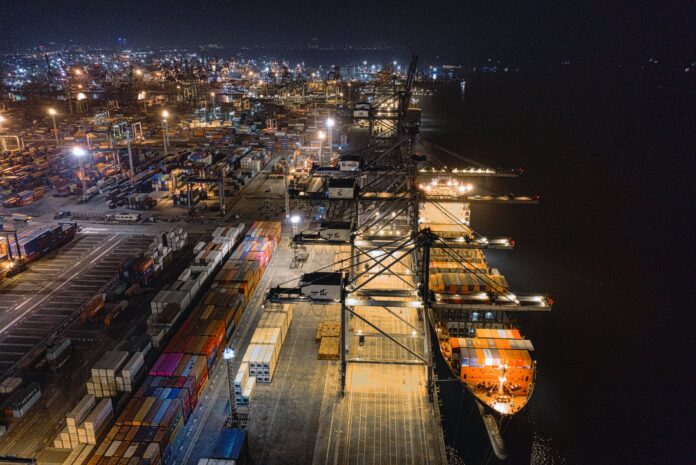 Today, global ecological well-being is the most relevant topic. Associations all over the world are aware off importance of reducing CO2 emissions and cutting any negative impact on the environment.
According to Transport & Environment, shipping greenhouse gas emissions are up 70% since 1990 and are projected to grow by up to a further 250% by 2050. Shipping currently accounts for nearly 3% of global CO2 emissions.
Nowadays the shipping industry is looking for alternative sources of fuel to meet all IMO requirements and protect the environment. One of possible ways to do it is the study and implementation of LEO fuel.
Maersk and Wallenius Wilhelmsen in cooperation with Copenhagen University and BMW Group, H&M Group, Levi Strauss & Co. and Marks & Spencer to form the LEO Coalition, is exploring the environmental and commercial viability of LEO fuel for maritime sector.
Maersk press release said, that LEO fuel is a blend of ethanol and lignin. Lignin is a structural bio-polymer which contributes to the rigidity of plants. It is isolated in large quantities as a byproduct of lignocellulosic ethanol and pulp and paper mills. Currently, it is often incinerated to produce steam and electricity.
"Shipping requires bespoke low-carbon fuel solutions which can make the leap from the laboratory to the global shipping fleet. Initiatives such as the LEO Coalition are an important catalyst in this process." Maersk Chief Operating Officer Soren Toft stated.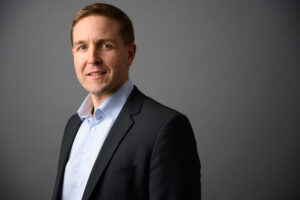 The Maritime Telegraph appealed to Vice President of Global Sustainability for Wallenius Wilhelmsen Roger Strevens and asked to express his view on alternative fuels and their possible implementation in shipping. His activities are aimed at environmental regulation as well as coworking with innovators and partners in the logistics sector. Roger Strevens is the Chair of Trident Alliance, focused on effective enforcement of Sulphur Cap to protect health, environmental and fair-competition interests. He is also a Board Member of the Ocean Exchange and a Steering Committee member of the Ship Recycling Transparency initiative.
"It's most likely that a range of new energy sources will come into use, some that are suited to retrofitting and others which will only be viable for newbuilds." He said. "In the case of several vessel types, including deepsea RoRo vessels, the retrofit prospects are poor for fuels that have very different physical properties under storage compared to today's fuels. That is because the fuel tanks used today are not suitable for fuels requiring, low temperature or high-pressure storage and those fuel tanks cannot be modified. Also, it is not a matter of simply using up some cargo space for new fuel tanks because that affects the revenue generation capability of the vessel, which can make it financially inviable. Practically speaking, the options for many existing vessels, are restricted to 'drop in' fuels; those that are compatible with existing tank and combustion systems."
Mr Strevens noted, that biofuels are, in theory, a good candidate solution in that space. The challenge isn't just technical though, to be a viable a fuel needs to also be available in sufficient quantities, at a competitive price and convenient locations.
A blend of ethanol and lignin can be named a possible alternative fuel. The prospective LEO product is primarily about reducing greenhouse gas (mostly CO2) emissions.
"There is no merit in pursuing a biofuel that does not come from sustainable feedstock. 'Second generation' biofuels, such as LEO would be, do not require the use of land that would otherwise be used for producing food. Similarly, they do not involve the use of feedstock from endangered ecosystems, like rainforests." Mr Strevens reassured.
He explained, that LEO would be produced from a) a by-product of paper production (lignin) combined with b) bio ethanol, which is already sustainably produced at scale. That's why LEO would not cause any harm to marine plants. Trees that are used for paper production are appropriate for LEO fuel.
It is too early to report some results, so, we can only guess, can LEO be the fuel of the future.
According to Maersk press release, Copenhagen University is currently running the laboratory-scale development of LEO. It was stated, the project is going to move into phase II – testing the fuel on ship engines – in the second quarter of 2020. If successful, phase III will begin – LEO fuel will be scaled if it will be an economically-viable product.
IMO has implemented a long-term project, preparing shipping for gradual changes. It is hard to say what the industry will look like in 30 years. So, nobody can say anything with certainty about what fuels or energy sources the world's fleet will be using by that time. 
"Considering the minimum requirements set by IMO, it seems unlikely that fossil fuels will be powering a large proportion of the fleeting by then." Mr Strevens added. "Whether that will amount to a revolution in shipbuilding remains to be seen; the engines and fuel systems in use today are quite versatile. It's technically feasible that they could run on carbon neutral fuel with minimal or no adjustment. Transitioning to zero emissions is likely to result in more drastic changes though."
According to AirClim, it is expected that world-wide demand for shipping will be raised within the next few decades, resulting in a projected growth in fuel use and CO 2 emissions of between 50 and 250 per cent under a business-as-usual scenario. Transport & Environment added, that shipping could be responsible for 17% of global CO2 emissions in 2050 if no actions are taken. Alternative fuel could be the light at the end of the tunnel for everyone, who is looking for a way out of the current global situation.