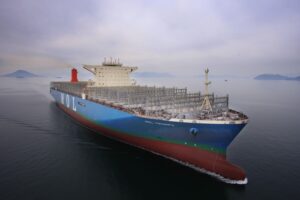 Samsung Heavy Industries (SHI) broke global shipbuilding records with the largest containership built so far.
The newbuilding is the first of four 20,150 TEU containerships, ordered from Japan's shipping giant Mitsui O.S.K. Lines (MOL) in February 2015.
MOL Triumph, with length of 400m, breadth 58.8m, depth 32.8m, is an ultra-containership that can transport 20,150 containers.
The eco-friendly ship boasts an array of energy-saving equipment designed by SHI including propeller, rudder valve, and stator, SHI said.
This type of ships is announced to reduce CO2 emissions per container moved by about 50% compared to 8,000 TEU containerships.
Successful construction of the MOL Triumph is yet another proof of SHI's technological excellence. MOL has hailed SHI's performance for zero incident construction for 15 months since steel cutting in January 2016, the shipbuilder added.
MOL Triumph will be delivered to MOL on March 27th after finishing preparation for maiden voyage.
The Maritime Telegraph addressed to the maritime experts for their opinion about this newbuilding.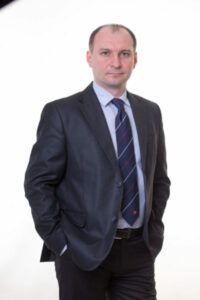 Eugene Sapronov, Quality manager, Superintendent, Alpha Navigation:
I think mega container ships building developments and operation have both, positive and negative aspects.
For example, if we speak about the ratio of capacity and fuel economy, and of course reducing the harmful impact on the environment per cargo unit, so this is undoubtedly a positive side. But along with this, not an every port can handle such vessels effectively.
The usage of new energy-efficient ship's power plants and propulsion is a big plus, but as was shown practically, such main engine powers are not enough when there is required suddenly, for example, to perform acceleration significantly or to cope adverse weather effectively.
A next positive moment is a bold experimental solution and latest modern engineering in the ship's design and construction, but due to the complicated structural specification of such floating terminals, especially under influence of the open seas and swells of critical rates their behaviour is still insufficiently studied. Even if this is done by means of high-tech and highly productive computer calculations and modelling systems solutions. These vessels are mainly designed for the optimal maximum load which is not always possible today due to many factors, among which are the global economic situation in container shipping industry, container fleet average and non-relevance of many presently used ships due to unprofitability. The mega container carriers have an excessive stability which affects the ship on the rough seas: a great stability moment is dangerous and has a negative impact both on the crew and on cargo securing systems, and on the main ship's construction and equipment.
The latest technologies in automatization of ships operation and various systems onboard are superb breakthrough, but necessary training of personnel on operation, maintenance and repair all of this staff are still behind of required: frankly speaking, the seafarers are learningto handleg all this only in use, because organizing and conducting such courses are very expensive, and the shipowners who buy such vessels today are trying to save as much as possible on the training and necessary logistic of personnel, and consequently such approach is a direct connection with the safety and successful operation of the ships.
Of course, the significant growth of number such ships affects the maritime industry negatively. Probably, behind the scenes, a construction of such ships involves compensation of the maritime officers' shortage declared today because such vessel is supposed to replace as several container vessels of different fewer capacities and one crew of 15 members can replace three or five crews of 20 members each. And as an outcome, we receive surplus labour and outdated fleet which nobody hurry to send to scrap.
So, is there a future for such ships? It is difficult to say now, at least their growth is slowly but continuously and they are demandable. Maybe in future, in view of the active development of unmanned vehicles technologies and particularly the ships, this is justified. And also, a theoretical possibility of using them as floating terminals in different regions of the globe where it is not possible or economically disadvantageous to build a port, they can be a suitable alternative. We will see it later.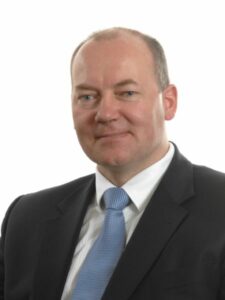 Kuba Szymanski, FNI, Member of the Executive Board at The Nautical Institute:
First of all 300k VLCCs are doing very well. We have hundreds of them and I cannot see their demise soon. Secondly, 20k Container ships have future and ports are gearing up for them. They will become a norm very soon, and from the environmental and economical point of view they are "no brainer". This is the way forward.  I could only hope that we humans are not running ahead of ourselves with unproven technology. It has only been 11 years since MOL Comfort accident.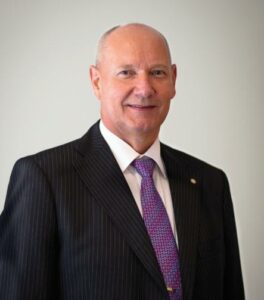 Markku Mylly, Executive Director at European Maritime Safety Agency:
My personal opinion is the there is some room for this size of vessels – but not too many. There will be certain s routes from the Far East to Europe where these vessels have a role. There will be only a few ports in both ends where this size of vessels have access due to their huge size and required investments to port infrastructure.  New Panama Canal can accommodate 13K vessels so the very big ones are training between the Far East and USA west coast or the Far East and Europe only.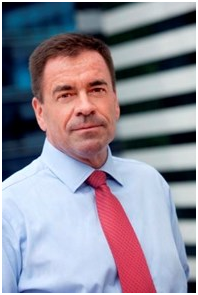 Rob Grool, Director Fleet Management at Vroon Group:
The story of 'lower costs per container slot on a mega-boxship' is a tempting story, but if the history of Ultra Large Crude Carriers and the Airbus 380 (to name only two examples from the transport world) have shown: this story is only valid if you can fill them up with paying cargo. I hope I am wrong, but I do not believe that the world economic growth will return to pre-2008 levels anytime soon. Only if a Black Swan event would trigger massive re-building of the world economy would we return to pre-2008 growth.
If history is anything to go by, then such a Black Swan event would traditionally be a very large war….very unlikely to happen now, in these times of mutual dependency and/or globalisation. Or is it?
Anyway: the rosy view that this is just a dip, a crisis (and a very long one at that) totally tries to ignore that our society has changed. Not 'is changing' but has changed. This is the first time in history that people near or past retirement age have more disposable income than home-and-family- builders in their 30íes. But these older people do not spend money on things that are transported by sea. They spend money on leisure time, cruise vacations and healthcare.
Other things which have a massive influence on sea transport of goods are additive manufacturing ('3-D printing' is only one aspect of this), recycling of materials (the circular economy is shaping itself), a lower desire to won things – instead people just want to have access to things (the Uber model of car sharing), local manufacturing closer to the customers and the accelerated switch of production economies to service economies – plus the fact that not nearly enough is being invested in upgrading obsolete or unfinished infrastructure. And over all that you can put a sauce of a lower growth of energy demand, which is in part being provided by other methods which are perceived to be cleaner. If recently published figures are true then also the growth of the world population in developed countries is slowing down much quicker than ever thought. The world has had it too good for too long, without having to work very hard to increase living standards.
The result is that there will be less stuff arriving by bulk carriers as raw materials and less stuff will be moving in containers as manufactured goods. At the same time the world's fleet has never been younger, on average, so scrapping is not a natural option – meaning: if we were to scrap the ships we need to scrap to bring supply and demand back into balance, the financial hit on balance sheets is going the gigantic. In a traditionally adversarial industry like shipping that is going to hurt, but who will it hurt most?
If you would conclude from the above that in my view those BIG ships will struggle to make ends meet: yes.
Sergiy Khlopkov, Deputy Managing Director, Marlow Navigation Ukraine:
Telling very short the future of this ULCV same as any other ships we know will depend on health supply- demand balance in shipping.
I have come across the Insurers opinion, which I do support, of the risks these ULCV are posed to which has not been widely discussed.
There are numerous risks of technical nature not being considered when opting to construct the ever bigger containerships that are being overshadowed by the luring economies of scale, the Nordic Association of Marine Insurers (Cefor) warns.
According to the association, apart from the commercial challenges in operating these vessels such as upgrade of port facilities and fairway infrastructure, the Cefor Technical Forum has identified a number of technical risk elements "that are of particular concern from an insurer's perspective and that should have more focus when ULVCs are being designed and brought into service."
"Our concern is further accentuated by industrial rumours talking about 24,000 TEU vessels, although such vessels have, as far as we know, not yet been ordered," the association said.
There are 69 Ultra Large Container Vessels (ULCVs) now sailing featuring bigger tonnage than 14,501 TEU and including all known newbuildings, the sum adds up to 148 vessels.
The concerns are being voiced just two days after South Korean Samsung Heavy Industries (SHI) held a naming ceremony for the largest containership built so far- the 20,150 TEU MOL Triumph.
The growing popularity of these giants of the seas due to their cost-efficiency has downplayed various concerns, the association stressed, including dangers of fire incidents and groundings which are very challenging, if not impossible to handle at the moment.
"Box-cargoes often contain a wide range of hazardous and toxic substances, and it can take a time to identify and locate dangerous cargoes that are particularly vulnerable to fire. Because of the wrong declaration of dangerous goods, the crew may end up applying an incorrect strategy for handling a specific fire scenario on board," the association said.
In particular, if the fire is burning within a container, it is often allowed to burn out in a controlled manner, leaving more or less all containers in hold with heat and smoke damage as there are no other methods of fighting a container ship fire below deck.
And as vessels increase in size, cargo holds and the number of containers accommodated in each hold are equally increasing, subsequently endangering more containers to damage in the event of fire, Cefor added.
In the event of a grounding involving a larger container vessel, equipment to lightering such a vessel can hardly be found. The size of the container vessels overtook years ago the salvage capacity.
An illustration is the 3,351 TEU Rena grounding near Tauranga, New Zealand on 5 October 2011 carrying 1,368 containers. After heavy weather in January 2012, the stern section sank completely on 10 January 2012. By June 2014, 77% of the initially carried containers had been salvaged.
"It was not that efforts were not done to save at least the containers, but the coast was simply too exposed and the equipment available for the salvage operations far from sufficient. Imagine if a similar accident had happened to a vessel carrying 10 to 15 times the number of containers that was loaded on board Rena," the association pointed out.
In addition, the number of repair yards worldwide that are able to accommodate the ultra large container vessels in dry dock facilities are very limited. This is not a concern in the event of scheduled dry-docking, but could pose a problem if one of these vessels experience a damage or general average situation far away from repair facilities, Cefor further noted.
Among the issues to be taken into account are also the material availability of steel plates which are normally only produced on demand, along with damage due to bank effects in canals.