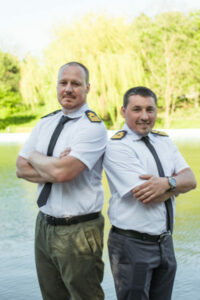 Most seafarers would agree that one occasion plays a crucial role in their life. It is almost impossible to foresee on what vessel or even fleet a seafarer will find himself. And answering the question why he decided to connect his life with the sea every seafarer will share his story. Captains Volodymyr Pryvalov and Viktor Gatin told The Maritime Telegraph how persistence and single-mindedness helped them to achieve the rank of Captain.
Beginning of the sea epic
They say that only a true romantic can devote himself to the sea. An opportunity to explore foreign culture; endless sea slick going beyond the horizon; black and gold service coat and a feeling that you are face-to-face with the sea – these are "perpetual mobiles" of the seafarers. Due to them the sea fleet has never suffered from the lack of human resources. Is a high salary a real motivation or drive for a youngster to go at sea today?
Volodymyr Pryvalov says that romance of the sea life vanishes after the first voyage, but he went into the sea following the call of his heart. Having graduated from Odessa College of Technical Fleet and Odessa Maritime Academy in 2005, and when he wore a seaman's uniform, he became utterly absorbed in the sea life. He tried himself on Ro-Ro/passenger ships, acquired valuable experience and discovered talent of a mentor. When he, being at that time a 3rd Officer, had a chance to perform drills and excursions around the vessel, the audience would hang on his every word. His speech was so inspiring, that his colleague-engineer even mentioned, "I would like to work on a ship harder".
For the first time Volodymyr felt that he really belonged to such a way of life when he joined senior officers. His position of a Chief Officer was complemented not only with three lace stripes but also with new duties, which he readily accepted as part of his responsibility. Volodymyr mentions that a diploma of every deck officer, from the 4th Officer to the Captain, says they all are "navigators". This word itself drives us to understand, how is to navigate a vessel?
Having reached one of the managerial positions, Volodymyr noticed that a real manager is not the one who is able to navigate a vessel – just a mechanism, the process of which is described in lots of books. His primary task was to make a crew one team which will support each other in any situation.
"You don't have to be the smartest person on board, because the work done at sea is a result of joined efforts. Crew members must know that you respect them and the work which they do", Volodymyr said. His model of a real leader was formed due to all the captains with whom he managed to work. During all his voyages he worked side-by-side with a lot of seamen. Volodymyr is especially thankful to his ill-tempered colleagues. Owing to them Pryvalov knows what person he shouldn't be.
A seafarer as a destiny
What path Viktor Gatin would choose seemed to be already known from his birth. In the family of hereditary seafarers he had no chance as to be mariner. However, like all Soviet Union children wanted to follow in Yuri Gagarin's steps, little Viktor dreamed to become a pilot or a cosmonaut. Though, his idol was replaced by his grandfather Viktor – a Chief engineer of the Lithuanian Shipping Company. He would tell his grandson about war times and his father, Julius Gatin, who was a navigator in the naval fleet and took part in the defense of Sevastopol in 1941-1942.
Viktor wouldn't even recall now when the scales of his life shifted in favor of seamanship. When he was just a child he had already chosen a navigation bridge as his future workplace, instead of an engine room. When it was time to make a final decision about his future profession, he announced his intention at "a family council". It was quite predictable that his father and grandfather didn't approve of that; however "love doesn't obey any orders". A sea dynasty of the Gatins returned back to the navigators, one of which Viktor's great-grandfather Julius, who died heroically, was a long time ago.
Before Seaspan's containerships Viktor Gatin tried himself on bulkers, multi-purpose vessels. The previous company-employer, due to reduction in fleet, couldn't provide career development for Viktor, having buried his dream to become one of the youngest captains. He had to look for his luck among other employers. One occasion helped Viktor in his efforts. There is really something mystic in opening the door of the right crewing agency at the right time.
Viktor followed his friend's advice and filled in an application form in Alpha Navigation. "I had some beer with Vadym Sergieiev, Master at Seaspan". Viktor noted. "Then he had been working for Alpha Navigation for a long time. Listening to my issue of employment, he said: "My friend, I advise you to turn to Alpha, and well-deserved job will find you." I did what he said and never regret".
After a while Viktor's phone rang! "We have an offer for you" a voice on the other side of the phone said. It was Ellen Gorbatenko, Crew Manager of Alpha Navigation.
"We provide around the clock services to our Seaspan seafarers. It is a challenge to satisfy all recruitment requirements, which, I have to say, one of the highest in the industry. But we make it happen. I, personally, like the challenge. The seafarers of Seaspan are top-of-the-line, the real Marines," Ellen Gorbatenko commented.­­
Ellen Makarova, COO of Alpha Navigation, mentioned: "I am supervising Seaspan Alpha Navigation Unit many years. I am proud to have such fantastic relationship with both offices – in Mumbai and Vancouver. Our cooperation lasts beyond just a business. We became true friends".
"What really impresses me is the Seaspan's cadets program," added Ellen Rosh, Crew Officer of Alpha Navigation. "And how much Seaspan invests in its future generation of professional seafarers. All cadets we select for Seaspan are our pride".
Having crossed the threshold of a recruitment agency, he didn't have any idea about his future life in Seaspan fleet. Canadians, actively developing and firmly standing on the ground, confirmed Viktor for the position of a Chief Officer on one of their containerships. The voyage was quite fast, but the most important was that Viktor was just in time to return home before his daughter's birth. Four months later a seafarer easily returned home from his voyage, and the following day his beloved wife Larisa gave birth to their daughter Kira. With the birth of a daughter and start of work for Seaspan, Viktor's life set on a right course.
Support from the office
Volodymyr Pryvalov also suffered from difficulties in employment. The crisis of 2008 affected a lot of seafarers. In order to stabilize its position at the market somehow, a company Blue Star, where he used to work before, had to lay up a part of its fleet. Some seafarers had nothing to do but looking for a job ashore or trying their fortune in other shipping companies. Volodymyr was forced to spend nine months in idleness, sending application forms to the recruitment agencies. A decision to abandon the sea seemed cheerless and discouraging.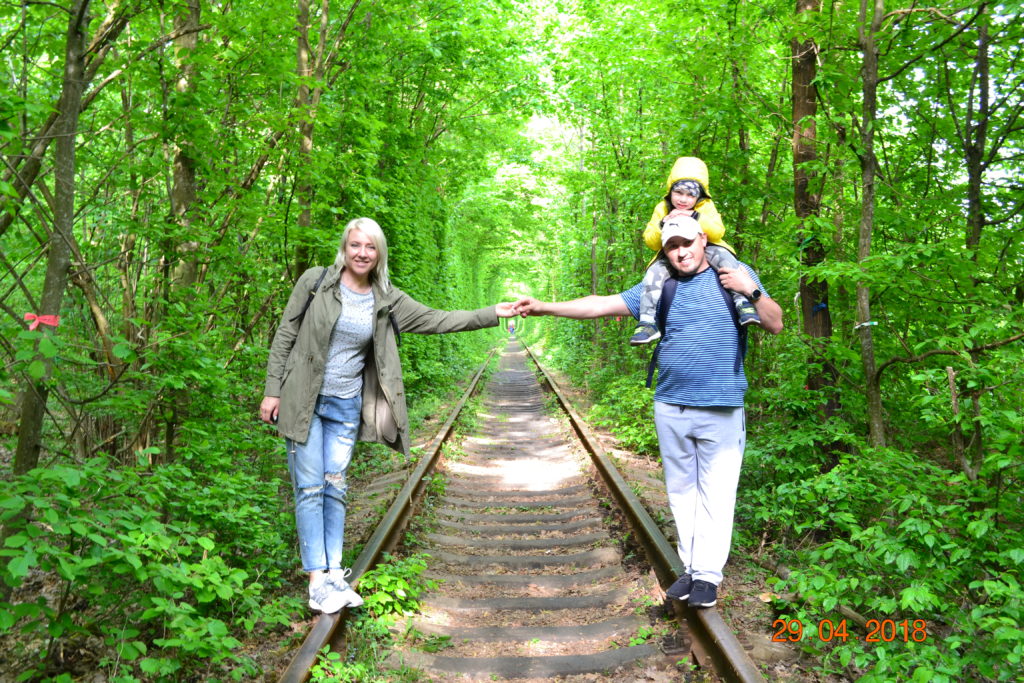 Maritime agencies, were as if in collusion, and offered either unbearable working conditions or old vessels. Having decided that he couldn't continue holding back, Volodymyr filled his documents to one of such vessels. They say that the sea loves the lucky ones. That day he received a call from a recruitment agency Univis, where he also sent his CV, and got an offer to try himself in Seaspan. Having renewed his data, he clarified all the benefits from collaboration with the company.
"That call almost saved me! I am very thankful to Univis for the opportunity to work for Seaspan. I appraised updated fleet, adequate working conditions and good salary (as to 2010 the salary was $ 500-600 higher than other employers were offering)". Volodymyr commented. "Then I couldn't believe my luck and of course agreed". Thus, a joint story of Volodymyr Pryvalov and Seaspan started and it continues so far.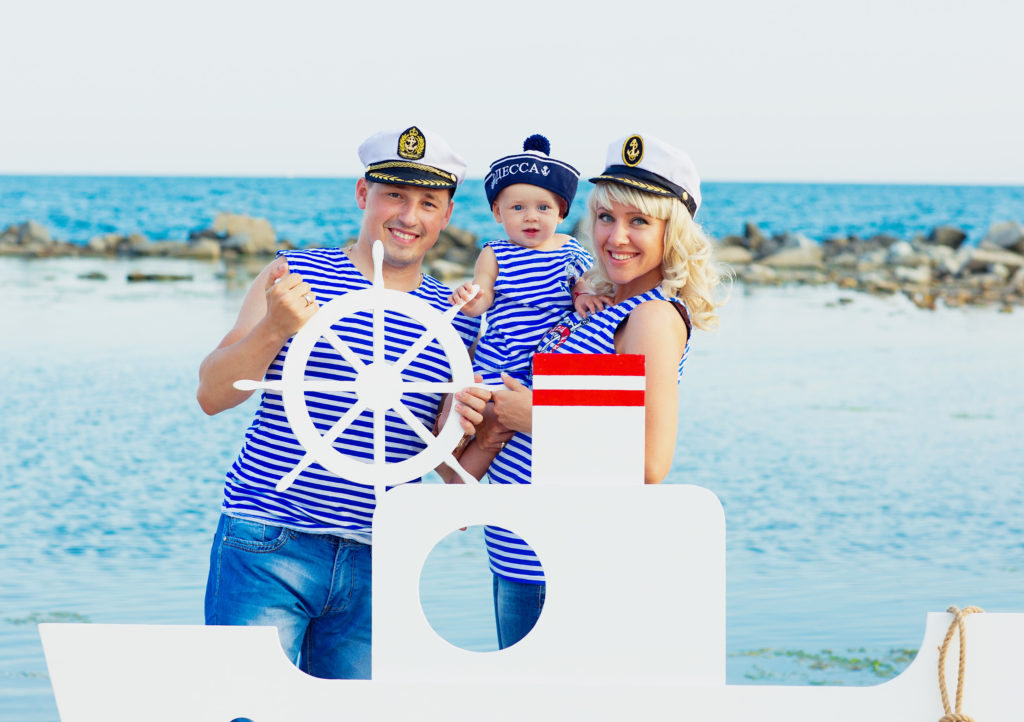 "It was Univis chosen by Seaspan for Seaspan's start-up in Ukraine in 2007. It was Univis Crewing Company that created initial pool of Ukrainian Officers and Cadets for Seaspan. Nowadays Seaspan Representative in Ukraine – Captain Illia Kudinov was represented to Seaspan by Univis. Univis input into Seaspan good standing in Ukraine was observed by Seaspan management. Ex-CEO of Seaspan corporation – Mr. Gerry Wang sent a letter of appreciation to 10-th Anniversary of Seaspan – Univis cooperation.
The criteria of selection of the seafarers in Seaspan are very strict, and we recommend only highly qualified and skilled staff to the company, that is best of the best. All the candidates undergo a multilevel selection, which includes computer testing, interview with superintendents, English knowledge examination – test and interview with an independent expert. Upon completion of the procedure Univis shows a rating of each seafarer. The officers holding leading positions in the rating are recommended for employment to the company Seaspan" Captain Vladyslav Surkov, Managing Director of Univis Ltd, said.
"Univis always supports me," Volodymyr said. "If I have any problems at the airport or with accommodation at the hotel, I know that I can always turn to Univis. They will either give me some advice or overbook a ticket. Whatever happens, I know I may count on them".
As Volodymyr Pryvalov mentioned, he is more that satisfied with the work on a containership. It is also favored by frequent change of scene to some extent. Monotonous work when every next day on the vessel is the same as the previous one is not for him. A container line with a frequent change of ports helps Volodymyr to keep his body and mind in tone.
A course towards the rank of Captain
There is an opinion that quite few people can achieve promotion in Seaspan. Moreover, the process of promotion is unjustifiably difficult. In May this year Volodymyr Pryvalov and Viktor Gatin are setting for their first voyages at positions of the Captains. We are wondering: is it really as hard as it seems?
Seaspan is known for its responsible approach towards HR management, trying to minimize any potential risks. That is why a training program includes plenty of all possible tests, checks and simulators performance.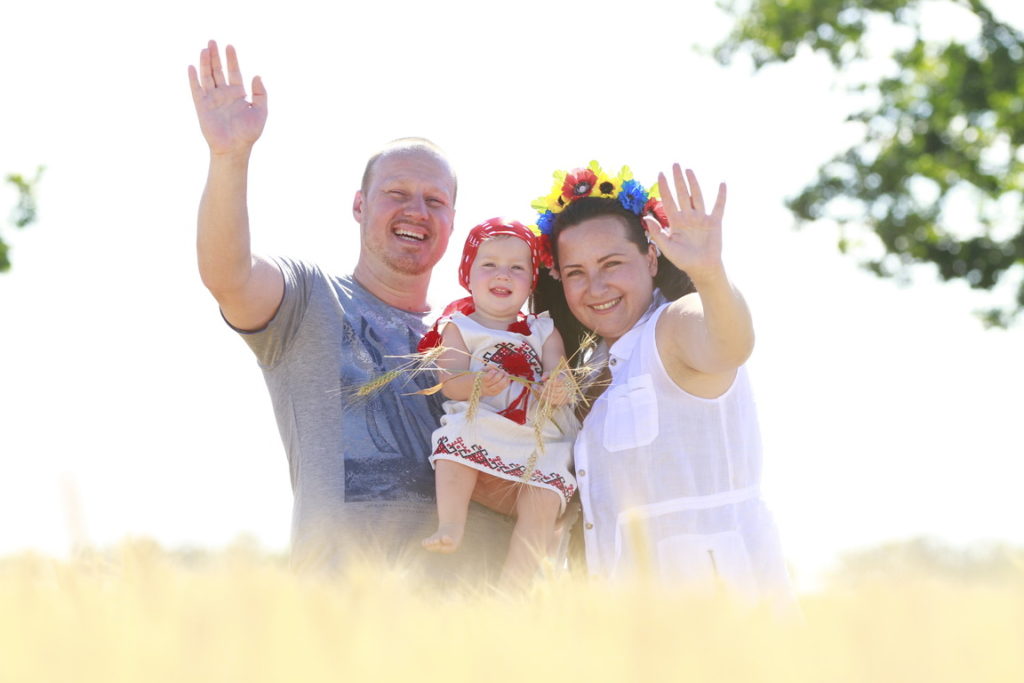 "First, it was necessary to take SeaGull CBT (Computer Based Training) trainings, psychological tests and interviews with superintendents," Viktor Gatin said. "Besides, everybody has to to do well on a simulator and thus demonstrate an application of knowledge of COLREG-72, understanding the maneuverability of the vessel, teamwork of the crew. However this was not the only goal of the examiners. They also took into account how I would react and get out of a critical situation. I admit that it was interesting to see my own reaction. It was also necessary to write e-CDI (electronic Career Development Initiative) – a voluminous work, reminding of a diploma paper, which we once wrote at the University. It took me almost a year to write it. It turned out to be quite interesting and useful to refresh the theory", the Captain continued.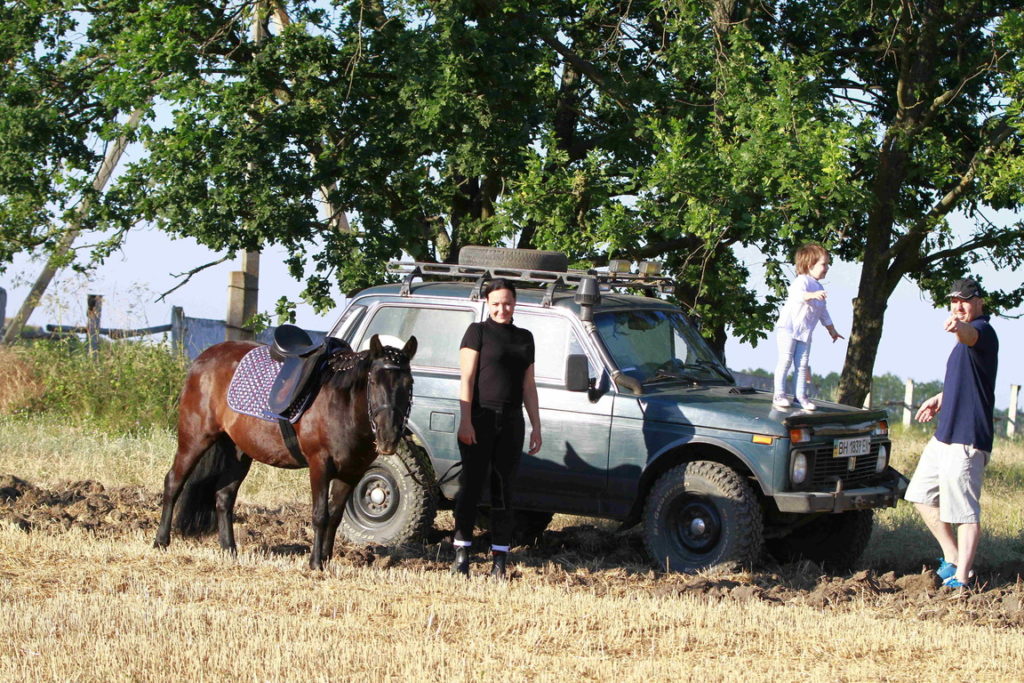 After a successful presentation of the e-CDI, a seafarer was to pass an onboard assessment – checking knowledge and skills directly in practice. Upon successful completion of all trainings, the captains had to pass the final test. On paper, it was called a panel assessment, and by impressions – "cross-examination' from the top management of the company. They checked not so much knowledge as the stress-resistance of the applicant. He had to answer all the questions without panic and excitement.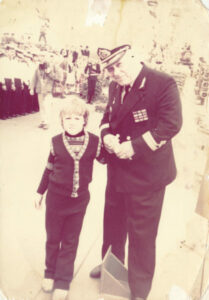 "The process of advancement in Seaspan was laborious, but it was worth it," Captain Pryvalov commented. "All the stages that I overcame on the way to a higher position pushed me to professional self-development".
The company "from inside out"
Upon completion of the training program, a seafarer had to visit a head office in Vancouver for a month. Its goal is to introduce future captains to people "on the other side of the phone and e-mail correspondence", and also to see the company "from inside out". When the fire broke out at Maersk Honam, one of Seaspan's ships was near the place of the accident and assisted the crew. It was then when the seamen were able to see a well-coordinated work of the company's marine department.
"I was there watching the actions of the captain in a critical situation. It was an exciting experience, – Viktor Gatin shared his impressions. – Despite the planned passage and delivery of the cargo, the captain informed the office of his intention to take part in the rescue operation under the SOLAS Convention. The company, in turn, supported his decision and provided all possible assistance".
For professional growth, Viktor needed not only the knowledge of English and the specialties that seamen should possess a priori, but also perseverance, a desire to achieve certain heights and, of course, love of his profession. What qualities will be needed to feel at ease at a high position, Viktor responds without hesitation: communication flexibility and understanding of the psychology of people.
Quest for a long-awaited position of the captain took our heroes almost two years. On his next voyage Viktor Gatin goes as a captain on the ship 4250 TEU Rio Grande Express, making the passage through Europe and some countries in Africa. It is not the calmest line, as Viktor laughs, but we must start somewhere.
"Compared to other companies, it's a long way," he commented. "However, now I understand the policy of the company, which seeks to get the best prepared personnel. "Having got through a lot and learnt what support Seaspan provides from the shore, I feel more confident. As a future captain, I now clearly understand my task and the order of my priorities".
His colleague, Captain Pryvalov, was nominated for a Seaspan Lumaco containership with the same capacity. The line will include the UAE, India, Sri Lanka, South and West Africa. An upcoming voyage of Volodymyr Pryvalov does not frighten him at all. He is sure that he will cope with the forthcoming task.
The life between voyages
One of the stumbling blocks in choosing a maritime profession has always been a long separation from beloved ones and prolonged isolation in the iron box of the ship. Some time ago contracts in eight-nine months were self-evident. Few could afford the luxury of working under a short-term contract. In the conversations of the seafarers, an "offshore theme" flared up with renewed vigor.
A four-month contract has become one of the advantages of work in Seaspan. As Volodymyr Pryvalov notes, the company allows reducing voyages for another month by concluding a permanent contract back to back with a colleague by position. By a mutual agreement, they can work three by three months within, let's say, two years. All parties benefit: the seamen may not be afraid that their next voyage will be performed on an unenviable line on an unknown vessel in poor technical maintenance. The company, in turn, knows that this ship is assigned to the captains and can concentrate on other ships.
"In the Seaspan fleet, it has become easier to survive separation from relatives. A number of forthcoming months at sea is no longer frightening, as before", – Volodymyr said. With the birth of his son Ilyusha, now two souls are waiting for a seaman on shore.
As they say, you cannot just become a seaman's wife, you must be born as such – and Volodymyr completely agrees with popular wisdom. "I would advise my colleagues to pass a separation test during one or two voyages before marrying. The second half should feel what it is like to be separated during several months".
A family for Volodymyr is instead of a hobby – on vacation he spends time with his son Ilya, who is three and a half years old. When he manages to find a free hour or two, he does not miss an opportunity to spend time culturally in a theater or a cafe with his wife Anastasia. And when they all gather together, the Pryvalov family conquers new countries or picturesque corners of their native country. The next trip before the voyage is planned for Western Ukraine.
Viktor Gatin's daughter, Kira, is only six months older. When her father returns to the shore, the first two weeks she follows him everywhere. The life of a seaman makes adjustments to family everyday life and Viktor on vacation makes up for the months he spent at sea with his family.
"In some aspects, my work just refreshes our relationships in the family, – he said. – During the contract, Larisa and I, we with have time to rest from each other, however my return is like a small honeymoon for us".
By the way, a child's dream of Captain Gatin still lives inside him. One of his hobbies is aviation simulators. In the future, he even plans to obtain flight rights. With the birth of his daughter and the moving out of the country, Viktor has found a new hobby – he bought an old "Niva", put 30-inch large wheels for off-road driving and is preparing for regional competitions.
Sea as an eternal movement ahead
Both Captains are not bored sitting without doing anything in their "shore period". Volodymyr Pryvalov has mentioned that he doesn't mind teaching at the maritime educational establishment during his vacation. He wants to share his knowledge acquired during his practice. His experience may help cadets and students to form more exact concept of their future profession.
"I have met a lot of seafarers who preferred not to share their experience and didn't want to help other people to perfect themselves by one simple reason: they perceived the others as future competitors. However, it is far easier to work in a team if you share your knowledge with each other. Besides, you can easily rest in your free time, knowing that a skilled officer, who you taught, is keeping watch", – Captain Pryvalov shared his thoughts.
Volodymyr advises cadets and students not to rely upon senior officers and not to wait for their help. It is quite uncommon to meet a person at sea who will be eager to explain any intricacies to you. You should rely only on yourself. Self-education and desire to grow professionally are keys to good reviews and promotion.
Answering a question, how do see yourself in 10 years, Volodymyr gave two possible variants: an inspector or a superintendent. It may be even in Seaspan, if the company management approves of his candidacy. Though, the Captain doesn't exclude a perspective of continuing working in fleet.
His colleague Viktor Gatin, on the other hand, doesn't see himself as an office worker. He is still attracted by the beauty and immensity of the sea. Now both Captains have one priority – to fortify their position and to justify the trust of their company. The right course has been set up – only ahead, shoulder-by-shoulder with Seaspan and support of a beloved family.