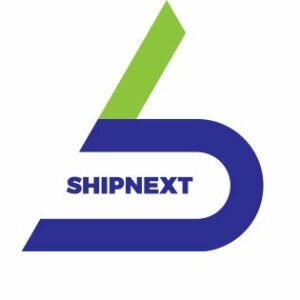 Founder of a Ukrainian shipping company VARAMAR Group, Alexander Varvarenko, has launched ShipNEXT, a first global digital marketplace for shipping.
ShipNEXT is an online freight platform linking ships with cargoes around the world in what the company said "marks the beginning of a new chapter in the history of shipping". "It will minimize human error and increase efficiency by automating multiple routine checks and calculations relating to ship and port data, restrictions, distances, risk zones and rules of carriage by sea, among many others," the company said in a press release.
The first phase of the platform was launched on 2 October, and additional features will be added over the next 18 months as various aspects and sectors of the market are being integrated.
Meanwhile, a Ukrainian investment bank Dragon Capital has entered into an agreement to buy a minority stake in ShipNEXT via Dragon Capital Investment. "We believe that great sector knowledge and operational background backed by a strong team of industry practitioners, scientists and IT professionals will help ShipNEXT to set a new standard, making shipping faster, more transparent and cost-efficient," said Brian Best, managing director, head of investment banking, Dragon Capital.

The Maritime Telegraph met with Mr. Varvarenko to find out more about the project.
MT:  You say that ShipNEXT is an "uberization" of maritime transport. The idea of Uber was born in Paris, after Mr. Camp and Mr. Kalanik could not find a taxi in the big city. What were the considerations that led to the idea of ShipNEXT?
Alexander: The idea was born when the flow of information that VARAMAR was receiving daily became so great that we couldn't cope with it. Anticipating that transparency would play an important role in the maritime transport and other transport sectors in the near future, we have developed an algorithm that can decode all the incoming information. Now the person who sends a booking request to ShipNEXT receives an automatic response containing preliminary ship options based on his or her requirements. And for each incoming ship position, a ship operator receives cargo options that are most suitable for his vessel.
MT: You said that it took your team two years to develop the project. Why did it take so long?
Alexander: Actually, the initial idea was born even earlier – about 7 years ago. However, the technology that ShipNEXT uses has only recently become widely available to programmers. So any similar projects that were attempted before were simply not possible. Now we use Machine Learning, Artificial Intelligence, NLP (Natural Language Processing), and much more. Of course, it took a long time to actually 'teach' the system about processes in the shipping industry.
MT: Could you explain the similarities and differences between Uber and ShipNEXT? Apart from the fact that the first is designed for taxis and the second is designed for ships.
Alexander: Uber is a primitive version of ShipNEXT, so to speak; it allows you to find the nearest car for the simplest type of cargo – a person. A person can not be in a "containerized" or "bulk" form, like cargo can. In ShipNEXT, we work with a huge amount of cargo information. If someone was to transfer the principles of ShipNEXT to Uber, it would look like this:
A user would receive information not only about the nearest car, but also about several different cars based on 75 different parameters. Your initial preferences (for example, a brand of the car) would be analyzed, and the best option would be chosen, based, among other things, on the fuel consumption of a particular car, which would affect the cost of the service. ShipNEXT uses a very complex algorithm which is not needed for what UBER presently offers.
MT: What do you think about the widespread opinion that new technologies are the bane of modernity, and they put people out of work? Has ShipNEXT encountered such resentment?
Alexander: Of course, the new technology has its critics. But even the sceptics cannot help but notice that a range of new professions expands as it is being introduced. Many of us now own a camera, but did it kill the photographer profession? No. On the contrary, photographers are even more valued, because the demand for professional photos has increased.
Did Booking.com kill travel agents? No, because they are the people who come to assistance anytime, anywhere in the world, whenever you have a specific problem. Creativity and a desire to help are the qualities that, fortunately or unfortunately, cannot be automated.
ShipNEXT helps the targeted audience who knows what it is paying for. It automates many routine tasks saving time and money for its users, including brokers. When people try the platform, they see its value and and change any sceptical attitude they might have had before.
MT: In one of the interviews you said that the ShipNEXT software could become a platform for banks and trading houses. What did you mean?
Alexander:  Now, in order to transfer cargo, you need to collect information, copies of contracts, information about the vessel, cargo, bill of lading. Then all this information must be submitted to the bank for cash transactions, where the whole package of documents is analyzed. This process can be automated with the help of blockchain technology, which will make payments much faster. We plan to add these features as we roll out the project's next phases, so that the whole process can be integrated on our platform.
 MT: How soon will it happen?
Alexander: We have already started talking with banks, looking for partners among the largest international lenders. But it's still early stages. We have just launched this product, and, frankly, very few people believed that it was possible at all.