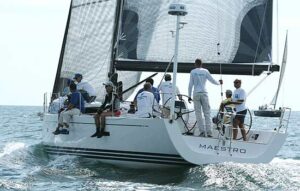 This year Odessa celebrated the 25th anniversary of the win in the transatlantic Grand Regatta Columbus 92, devoted to Columbus's discovering America.
500 years passed since 1492, when there was shouted «land!» on one of the Christopher Columbus's ships. In 1992 the event planners reminded about it around the world by carrying out the huge regatta. The yacht race was from a number of the largest ones of their time, it even was named «the race of the century». More than a thousand sailboats from all over the world participated. Both small yachts, 12 meters long, and large modern tall ships attended in the regatta. The winner was Ukrainian sailboat Maestro, what became an excellent step for the development of Ukrainian yachting and sailing school.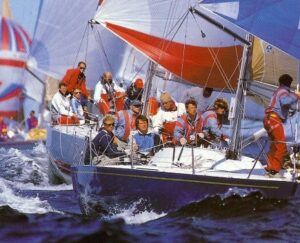 The Organizing Committee include statesmen from the USA, the Great Britain, Spain, Portugal, Italy and other countries. The yacht race followed along the route Genoa (Italy) – Cadiz (Spain) – Canary Islands (Spain) – San Juan (Puerto Rico) – New York (USA) – Boston (USA) – Liverpool (UK).
The most famous Ukrainian participants were such sailboats as Maestro (Odesa), Poseidon (Chornomorsk) and Ikar (Mykolaiv). The yacht Maestro won the race of the century and brought the victory to their native Odessa port. Nine crew-members, headed by Oleg Stashkevych, overcame about six-month crossing the Atlantic Ocean on the yacht one-ton 12 meters long.
By the way, one of the UK stamp shows the Kaisei, a Japanese brigantine, the participant of the great race.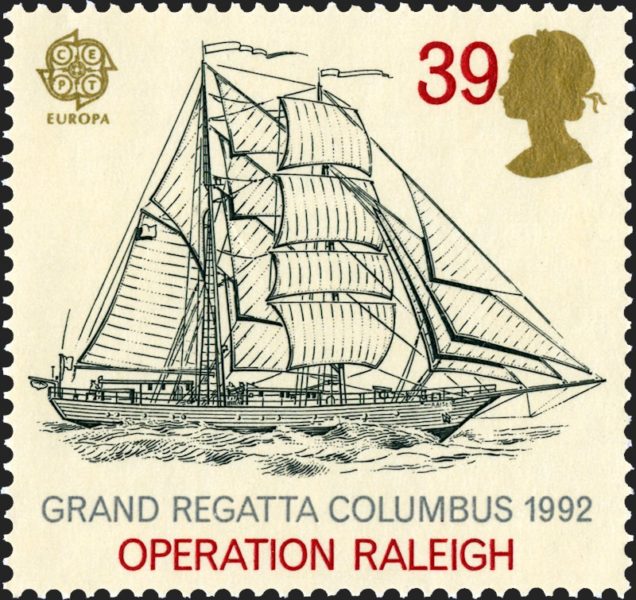 Maestro sailing team was created in 1982 thanks to some Odessa sailing enthusiasts. Since then Maestro switched several generation for the last 35 years. Without a doubt, it the most successful and entitled sailboat of Odessa port. Maestro sailing team continues to participate in different races, including national and international championships. The last famous yachting race, the crew took part, was ORC World Championships 2017 in Trieste (Italy), where the team placed the tenth.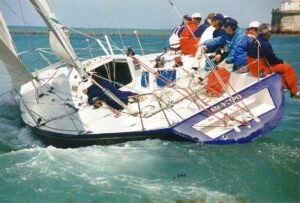 Unfortunately, some members of that regatta already no longer with us. The skipper of Poseidon Victor Gurchyn and the skipper of Ikar Borys Nemyrov passed away. The work of their living is continued by young yachtsmen. Now Maestro sailing team with support of the Odessa Region Sailing and the Youth organization of Odessa port arranges the lecture series is devoted yachting. The purpose of these events is sailing popularization among the Odessa young. The famous yachting personalities and sailing leaders lectures. For example, the last lesson was provided by Urii Ulianov, the national umpire and master of sports. The entrance is free.
Maestro, Poseidon and Ikar are Ukrainian pioneers in world wide yachting. The sailboats claimed Ukraine as a sport country to be reckoned with.