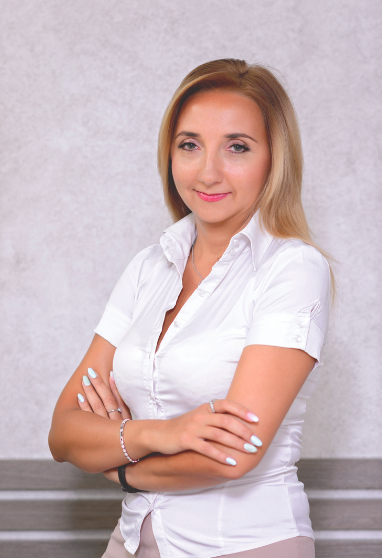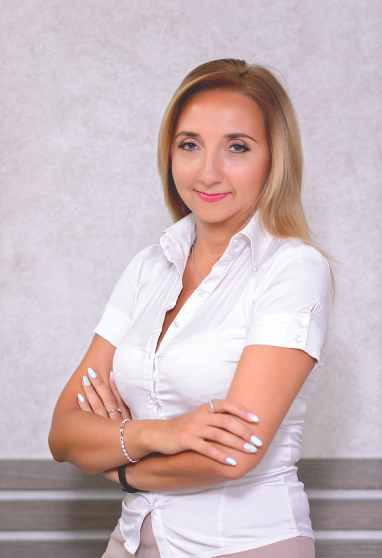 Nowadays travel industry has spread throughout the globe. United Nations World Tourism Organization expects the number of travelers will reach 1.6 billion people for this year. It should be said, every fourth tourist makes business trip, and his daily expenses are much higher than common traveler has. Business tourism includes not only traveling executives or their employees. Any working trip belongs to this sector, as well as seafarers' trips organized by travel agencies. The Maritime Telegraph asked Irina Burim, director of Argentum Travel, which many years specializes in business tourism, to tell more about specific features, risks, problems and recent news in this industry.
MT: Why do many travel agencies open a new direction of activity as service of business tourism?
IB: Today, business tourism is a rapidly growing section of the travel industry. Transfer from one point of the world to another has already become a necessity not a luxury. Business trips, conferences, trainings, workshops, seminars and other events are so widespread that modern tour agents can offer suitable options, from booking hotels and tickets to organizing activities.
Above all our job includes choosing the best route for an optimal price. We are aware of saving of time and money valued by businesspersons today. Therefore, it is so important to find the most convenient option without delays and overpayments. At the same time, we pay attention to all visa formalities not only at an arrival point, but also in transit; give full support all the way.
MT: Is a seafarer making a flight to his vessel or being discharged a business tourist too? What features of his transfer should he know?
IB: For many years, seafarers fill their niche in global business tourism. Ukrainian and foreign crew agencies and shipping companies often turn to Argentum Travel in this matter. Many of them cooperate with us on an ongoing basis, concluding an agreement. It gives them some advantages. For example, a tour agent uses seaman or corporate fares previously requested the carriers. Argentum Travel has gained access to seaman fares of all carriers provided their services on the Ukrainian market, because it grants some benefits.
In this case, the air company might ask any or all of the following documents at boarding to verify marine fare eligibility. So, every seafarer must keep his documents in the hand baggage, as they can be requested at check in or Border Service at departure/on arrival.
MT: What are the benefits of seaman fare?
IB: The airline industry recently has undergone significant changes, many carriers apply the low cost model and this is reflected in the rules of baggage and passenger transportation.
However, free baggage allowance on seaman fare for regular flights is higher – 40 kg or two pieces of baggage at no more than 23 kg per piece, – than on ordinary fare. Also, many airlines provide completely different rules for changing and canceling flights. Most frequently, we can change/refund the flight ticket without penalty to airlines. Booking a ticket, you cannot be sure that the seaman will make this flight. The date for a ship entering the port can be changed, so, the tour agent would have to change the ticket at the last moment. That is why airlines show understanding for this and provide such benefits.
In addition to the above advantages of the seaman fare, there can be one drawback. Sometimes airlines overbook flights, selling more tickets than available seats in a plane. In this case, airlines' staff can select a passenger for removal. According to this, seamen can be chosen first, because he is easier to remove than an ordinary traveler, who would necessarily require cash compensation based on when the alternate flight arrives at its destination. In this case, the seafarer can try to assert his right to make this flight or call his tour agent for resolving this issue. Argentum Travel is available 24/7 and ready to give all kinds of support wherever you are.
MT: How the coronavirus outbreak is affecting the global tourism?
IB: Due to coronavirus outbreak at least 70 airlines have canceled flights to/from China, fewer companies suspended flights to Iran, South Korea and even Italy.
Many people, who have planned traveling, change their minds due to COVID-2019. It concerns not only Asian countries, but also EU. Unfortunately, today Italy is grappling with the largest coronavirus outbreak among European countries. In view of this, Ukrainian SkyUp Airlines temporarily canceled all flights to Turin, a city in northern Italy, since March 5. If this epidemic spreads, more and more airlines will cancel their flights to Italy.
Earlier SkyUp announced the same regarding Chinese airports. All flights to China are canceled until March 28. Today, there is no way to make a flight from Odessa to any city of China. If necessary, the best option is booking KLM, Lufthansa or other airline's flight from Kiev.
MT: What flight changes have been made by global airlines in response to the accelerated spread of the coronavirus?
IB: British Airways has canceled all Shanghai and Beijing flights up to and including 17 April 2020. Shanghai flights will be consolidated to three per a week from 18 April until the end of May. Beijing services are expected to be reduced to four flights for a week. Also, British Airways has merged two daily services to and from Hong Kong into one until 1 June.
Qatar Airways officials also claimed their changes. Starting from February 26, booking flights to Iran are closed until March 14. The airline is going to operate flights to/from South Korea during the same period just using a smaller aircraft.
The largest foreign air company in Odessa region – Turkish Airlines – canceled flights to several airports in China until March 29. Flights to Beijing – until March 9. Nowadays, Turkish Airlines representatives are negotiating Chinese authorities.
LOT Polish Airlines temporarily suspends flights from/to Beijing until March 28.
The flag carrier and largest German airline Lufthansa Group has decided to cancel the flights between Germany, Switzerland, Austria and mainland China until 24 April. All flights to Tehran will remain suspended until 30 April.
Famous low fare – low cost airline in Central and Eastern Europe Wizz Air suspends all Odessa flights from March 26 until June 5, but this decision is not due to coronavirus. The Odessa International Airport runway does not meet Wizz Air safety standards.
MT: EU announced new rules of border crossing entering into force in a year. What is going to change? 
IB: A lot of fake news of tightened visa-free access appeared regularly on the web. Global fears have not come true, but some change is really expected to come into effect by 2021 (the exact date is unknown).
Two systems – ETIAS and EES – are in development right now: the first of them means online pre-travel authorization system for visa exempt travelers. It is not a visa! The registration can simplify the procedure for crossing the border. It will cost 7 euros for people from 18 to 70 years old. There is no fee for children and people older than 70. ETIAS authorization is valid for three years – during this period your passport is "travel" in all Schengen Area.
In mid-2020, The European Commission Office plans to implement another system that puts a stop to endless passport stamps. EES will allow going through customs easily. Perhaps in the future we will be able to cross the EU borders with ID card.