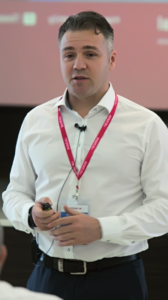 Seaspan is the largest shipowner with a fleet of over 100 vessels.  A correspondent from the Maritime Telegraph met with Ilia Kudinov, regional representative for the Seaspan Company in Ukraine and asked a few questions about his work with a large company and to learn a little about his hobbies.
MT/ST: What is your current position in the company?
I am the regional representative of the Seaspan in Ukraine.  My job is to coordinate the work of seafarers with the head office, located in Vancouver
MT/ST: How did you get started at Seaspan?
When I joined the Company in a rank of chief officer. That time I was interested in a growing company, and I my goal was to become a captain. Becoming a captain, I think, is a real measure of success. It was my goal and I achieved it after 3 contracts.
MT/ST: Why did you decide to become a seafarer?
I lived surrounded of seamen and seamen's children. It was logical and commonplace that I and others wanted to live such a life. It was an excellent motivation. I graduated from the 16th comprehensive school, and then I entered the Maritime Academy. I graduated from the Academy in Vladivostok and joined the State Far East Shipping Company right after graduation in a rank of 3rd officer.
MT/ST: Where did you work before Seaspan?
I worked for many companies: Far East shipping company, Acomarit, V.Ships, Marlow Navigation and some other companies. After that, I joined Seaspan. In this company, I achieved my goal and became a captain owing to Seaspan Fair Carrier Progression system. Then I was recommended for a position of as representative of the Сompany in Ukraine. There were some certain formalities preceding my position here, so, here I am.
MT/ST: Your colleagues on the ships speak very well about you. What do you appreciate about your work most of all?
I appreciate when a person does his work, helps his colleagues and can communicate complete information to colleagues. I think it is an advantage of a person when he conveys his thoughts accurately and distinctly. That speaks about his respect for other people.
MT/ST: Do you plan to work at sea again?
It is too early to build any plans under the Sun, but if where are some objective circumstances and it is necessary, then I would return to the sea. It is impossible to say firmly where the best condition is – ashore or at sea. From one hand Office job is preferable because family values aren't lost – it is the most important factor. As a result, all of us remain with our family, and it is necessary to work for results now. I see a difference – my effect on my children when I worked at sea and now – are two different things. Now I see a huge advantage in my choice.
MT/ST: How do you manage to combine a successful career and a happy family life?
My job is having priority for me. My wife helps me with everything, and she is the keeper of our family hearth.
MT/ST: What do you do in your free time? Do you have a hobby?
I like Saturdays and Sundays very much now. There was time for a hobby earlier. Seamen complain that there is no time, believe me, it's not so. Now, working on shore, I see that I have less time for my family and my hobby. Yes, I play sports, but it is more a compulsory measure than a hobby. I like to ride my bicycle; I even use it for getting to work. I like soccer very much, but, unfortunately, because of an injury, I can't do it now.
MT/ST: Do you like traveling?
I like places with few people, peaceful towns. Unfortunately, Odessa lost this quality, it was much quieter. I am attracted by Northern Europe, Germany, England are quiet and cozy countries.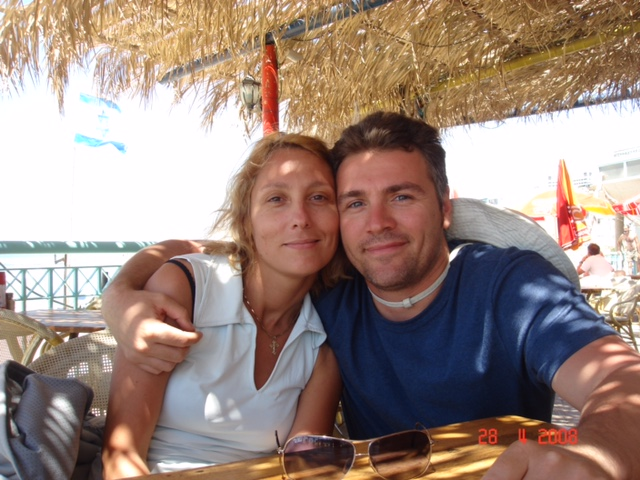 MT/ST: What is your formula for success? What qualities does a person need to achieve success?
Honesty, loyalty, sense of duty, punctuality, humanity, I think, they are the most important features for the achievement of the desires.